Lovable Bears
Laurent Bergmann builds a world of furry friends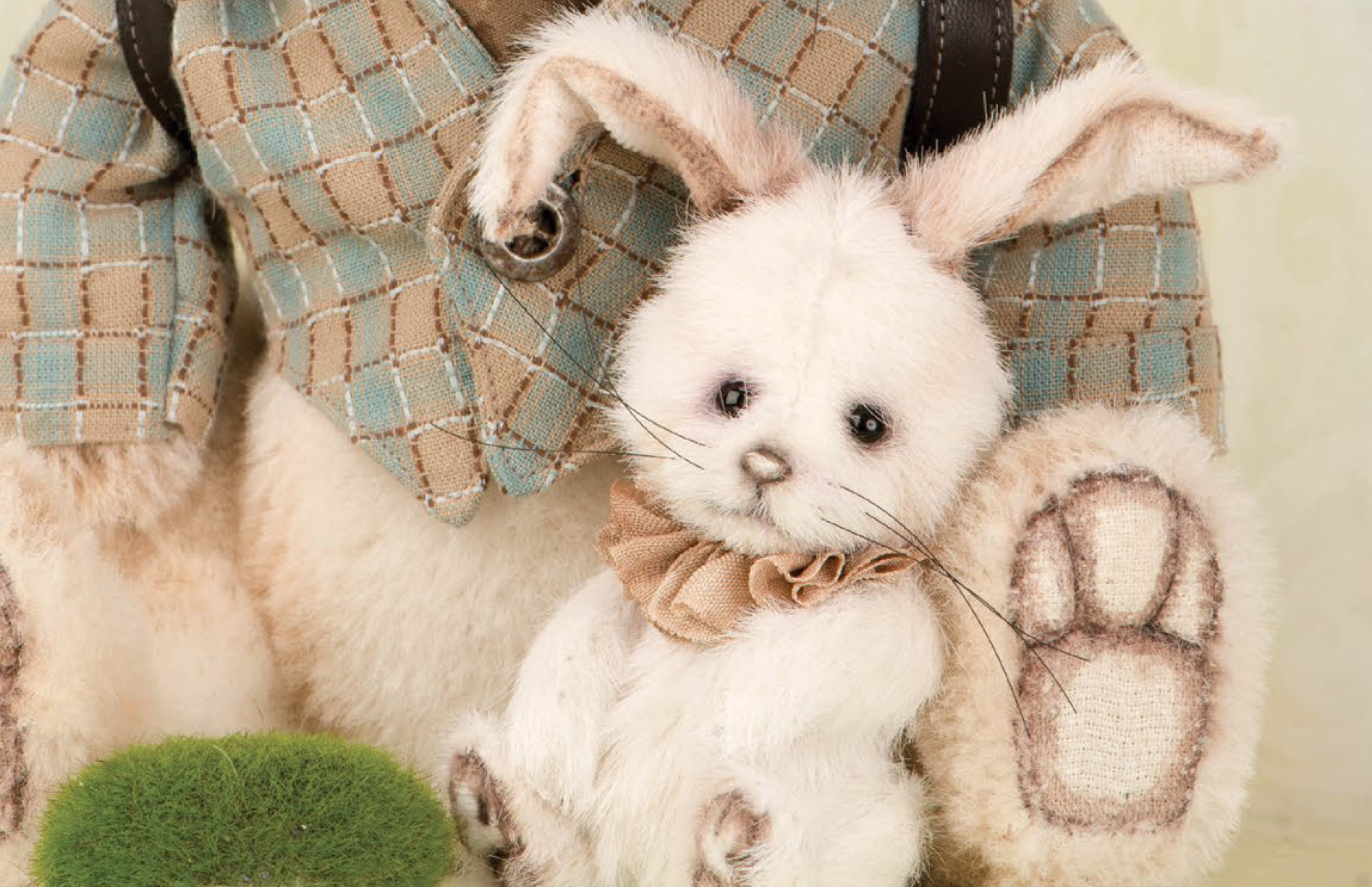 When Laurent Bergmann brought his bears to the Gueule de Miel Show in Paris in September 2013, the French teddy bear artist made his debut in style, winning Best Bear, Public Choice, for his creation Romeo. Since then, Bergmann has continued to gain recognition for his teddy bears on both sides of the Atlantic.
Bergmann lives in Metz, in northeast France, near the border with Germany and Luxembourg. He worked as a florist for 15 years and made patchwork quilts as a hobby. One day he discovered a teddy bear kit on a fabric shop discount rack. Having made that first bear, Bergmann realized he needed to explore his new craft further. As he was practicing his new hobby, a friend gave him a glass inscribed with the word "lovable" along with a bear. When it came time to choose a name, Lovable Bears hit the spot.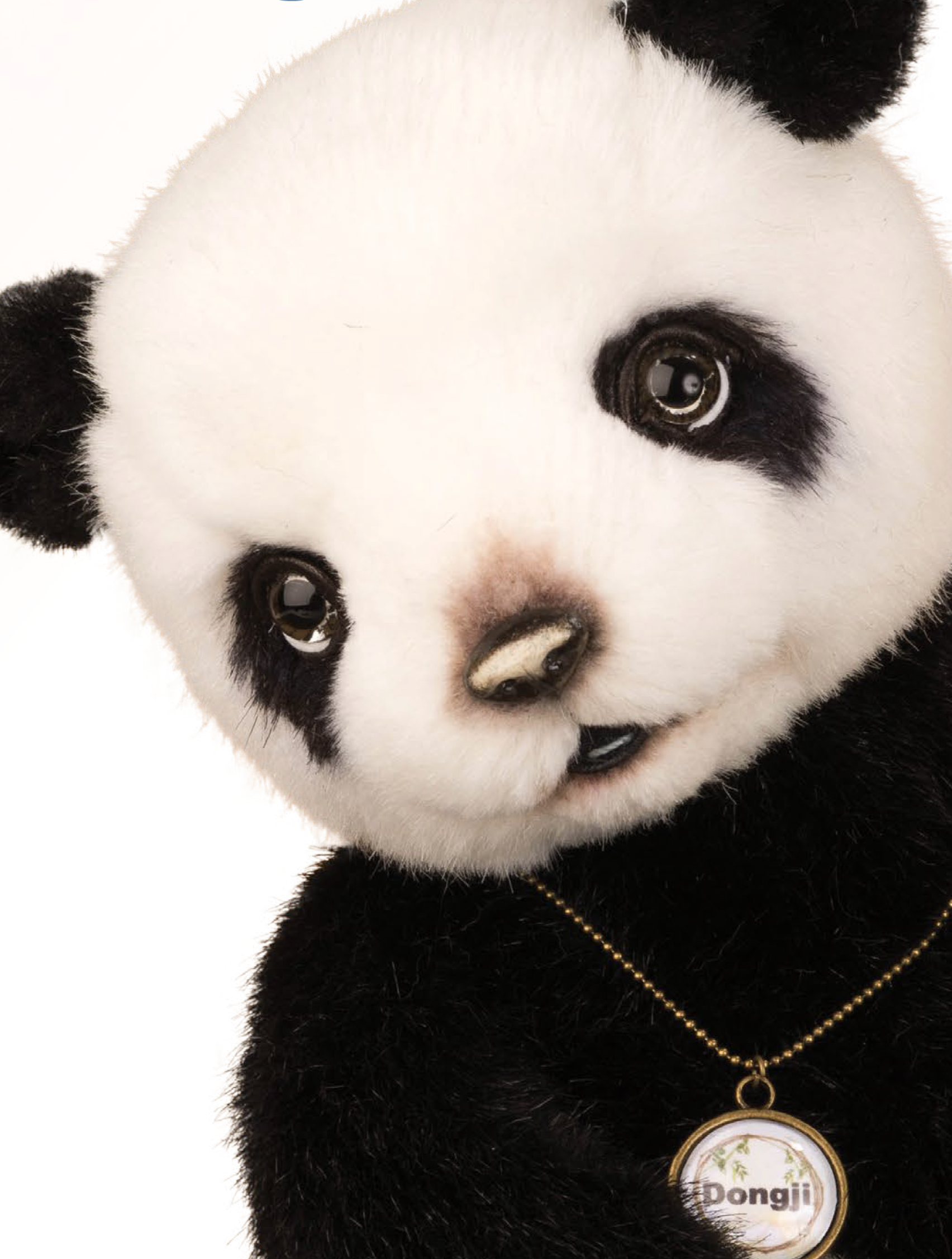 Initially Bergmann was self-taught, but then sought lessons from more established artists, including U.S. bear maker Michelle Lamb; Jenny Johnson and Bill and Jean Ashburner in the UK; and Jutta Michels and Gaby Schlotz from Germany.
As the Ashburners put it, Bergmann is a "definite perfectionist … he is always excited to learn more; determined to perfect whatever skill or technique is being covered and willing to examine possible adaptations or variations in order to solve a problem. His work is of a very high quality."
Lamb called him a "consummate artist," adding "the distinction between an artist and a crafter is our need to constantly learn, to excel, and explore."
Through his training with other artists, Bergmann's own style has evolved. He now teaches those who want to discover the incredible world of teddy bears. The artist's goal is to create textile sculptures. While he likes and has made realistic bears, he prefers to create eccentric, modern, and whimsical designs, saying that his most important objective is not to make an animal that resembles a natural one, but to put an emotion on display. "The possibility of movement and the expression on the face are essential," he added.
"Laurent's works stand out because they are like real bears who have undergone a magical transformation, so they have this edge of the subtle fantastic, where their eyes are a touch more mysterious and their charm a bit more alluring, all of which truly engages the viewer's imagination," Lamb said.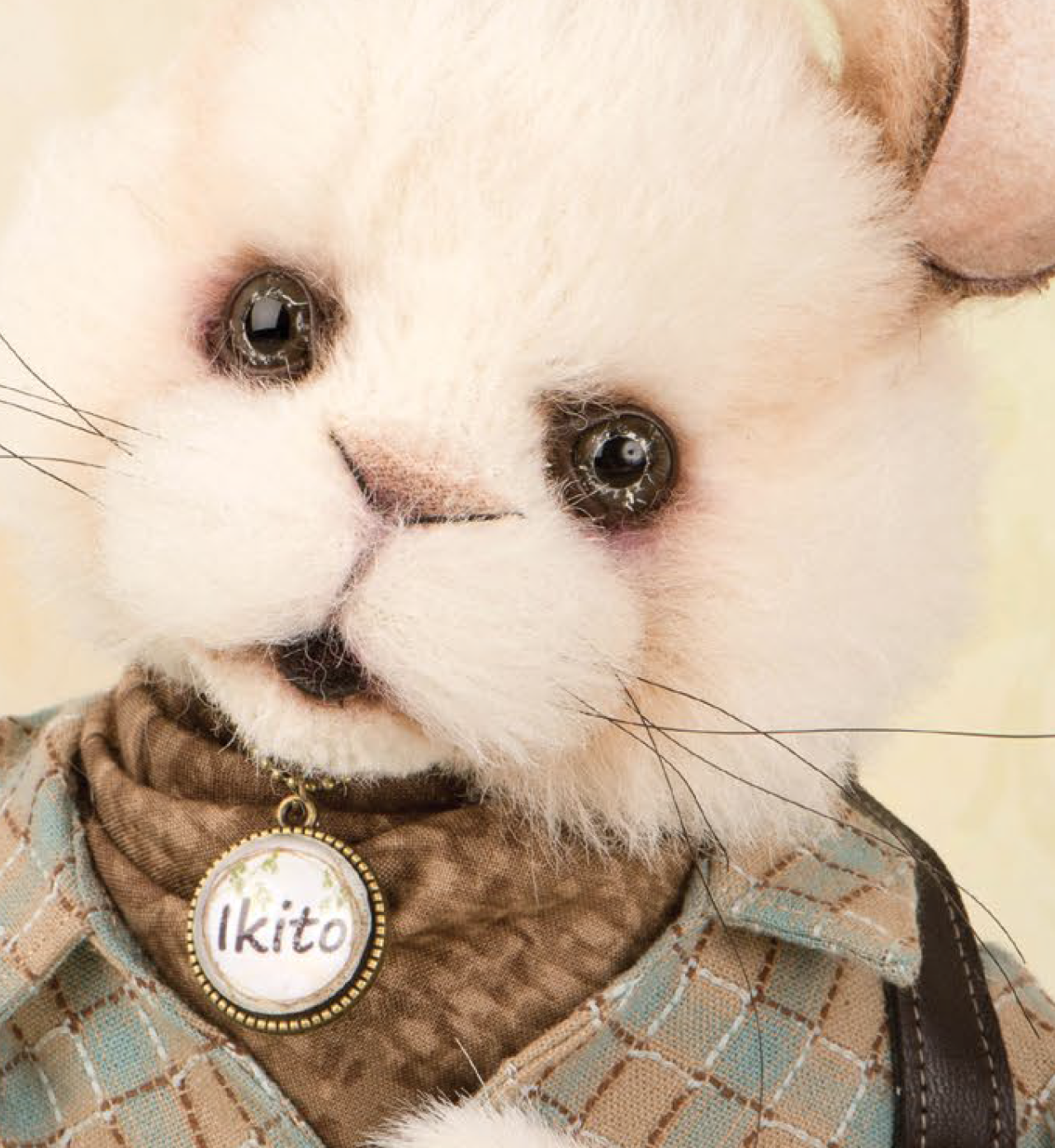 Today Bergmann is a full-time bear artist. He has a well-lit work space dedicated to bear making, where he keeps his sewing machine, tools, fabrics, and accessories neatly in place. After he cuts out a pattern, he hand sews the seams. For larger bears, he reinforces the seams on his sewing machine. Each bear requires between 10 and 30 hours to complete, depending on the size and details, such as leather claws, open mouth, and eyelids. For the most part, he prefers to work with alpaca and synthetic furs by Schulte and Tissavel, saying their density makes them more suitable for scissor-sculpting.
When designing, Bergmann first looks at what emotion he wants to express, whether his inspiration may be a round, plump bear or a happy cub. His creativity thrives when he works in a relaxed environment without constraints. For that reason, it is difficult for him to create editions of multiple bears. For his panda world show display, he made about a dozen pandas, some the same size, but they looked like a family, with slight variations between each panda and rest.
Bergmann sells most of his bears at shows, including Hugglets in London, the Gueule de Miel Show in Paris, and Teddybär Total in Muenster, Germany. He also has his eye on the Artist Doll and Teddy Bear Convention in Philadelphia and the Teddy Bear Artist Invitational in Syracuse, N.Y., for future shows. He added that he also hopes to broaden his online sales efforts via Bearpile and Facebook, to reach collectors who aren't able to see his work at a show.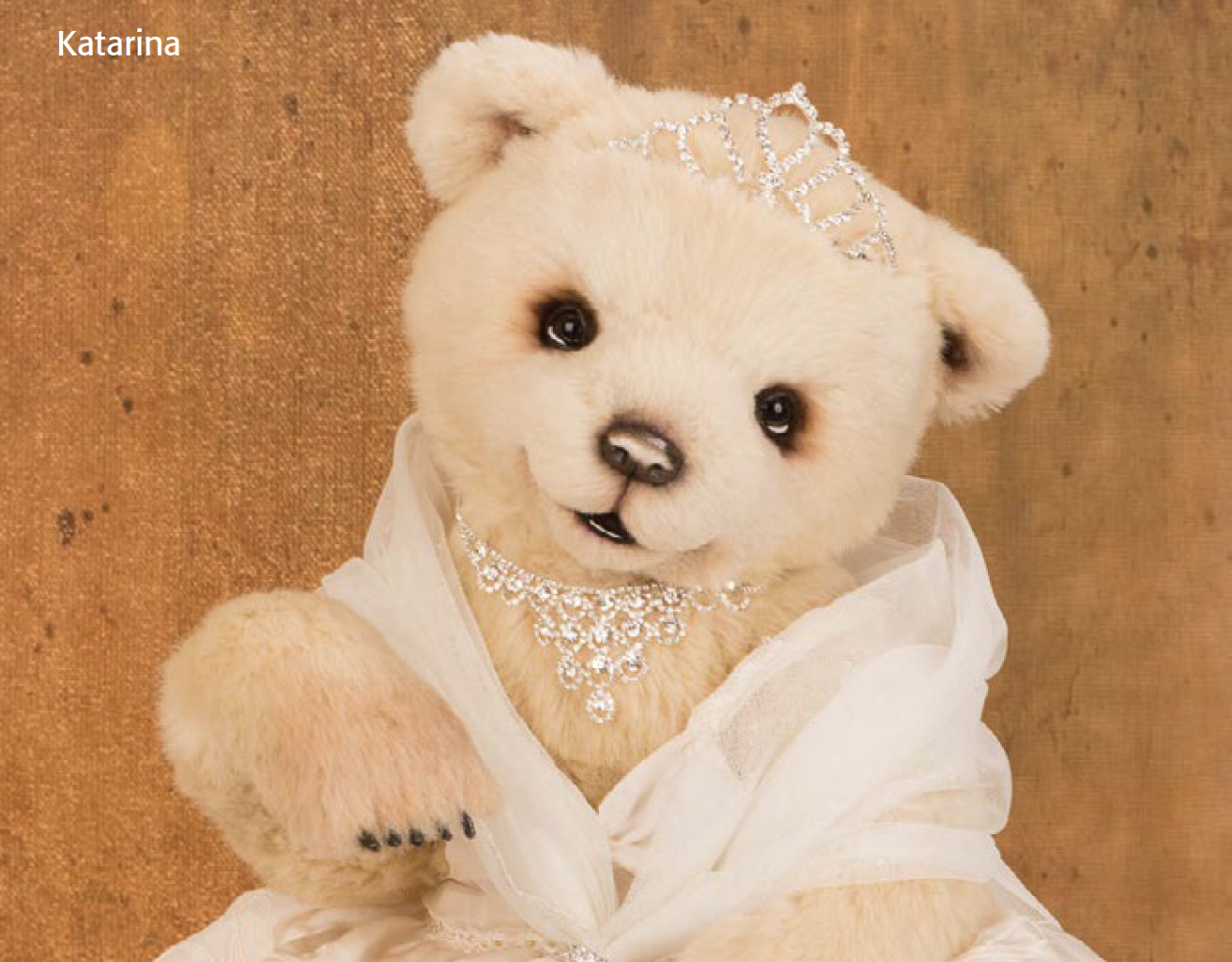 The artist enjoys meeting collectors in person, exchanging ideas with them and hearing their stories. One collector asked why his brown rabbit Rony didn't have a white tail, as in nature. Bergmann decided it could be interesting to have a realistic point on his rabbit characters, so now all his rabbits have white tails.The artist likes to use a theme for his show displays — past examples include white world (polar bears), circus circus, and panda world. He enjoys creating a background where his bears seem more alive. Bergmann is always delighted to see one his "bébés" leave with a "charmante maman" or "gentil papa."
France is not well-known for its teddy bear tradition, although there are several active artists at the present time. Laurent Bergmann is one of the most popular French bear artists, and he's very proud of that. His work is widely collected in Europe and popular with Americans, as well.