A free pattern for you to try this weekend
Cute as a kitten pattern.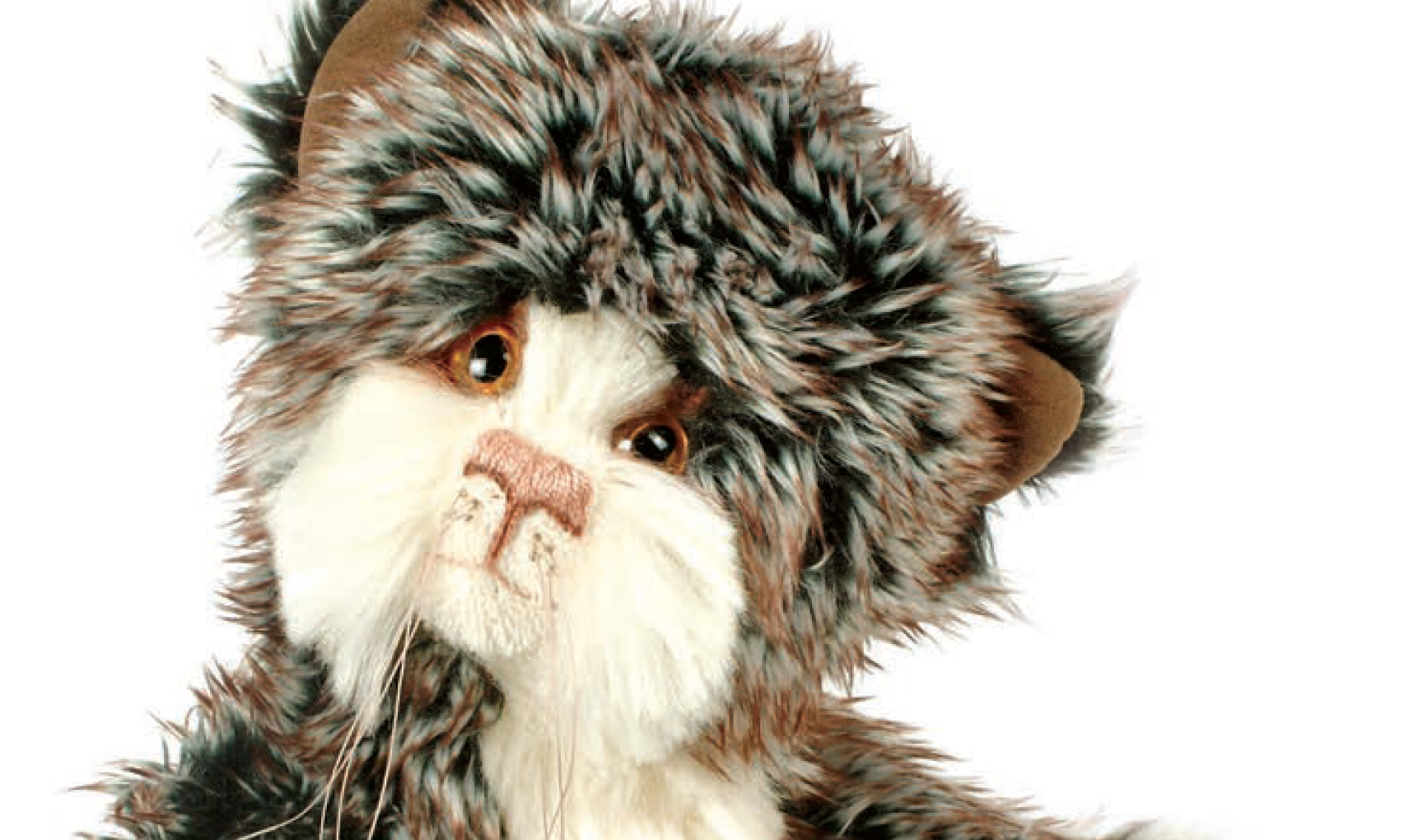 The range of animals created by bear artists is always expanding and this furry feline is sure to be a welcome addition to any collection.
Checkout our other great patterns at www.teddybeartimes.com
The finished size of this fabulous feline is twelve inches and he is made from a gorgeous tortoiseshell-effect plush and dense ivory original German Schulte mohair, with lovely amber glass cats' eyes to complement his fur. He has the added luxury of cashmere sculpted paws.