Give the gift that keeps on giving…
Teddy Bear Times & Friends gift subscriptions.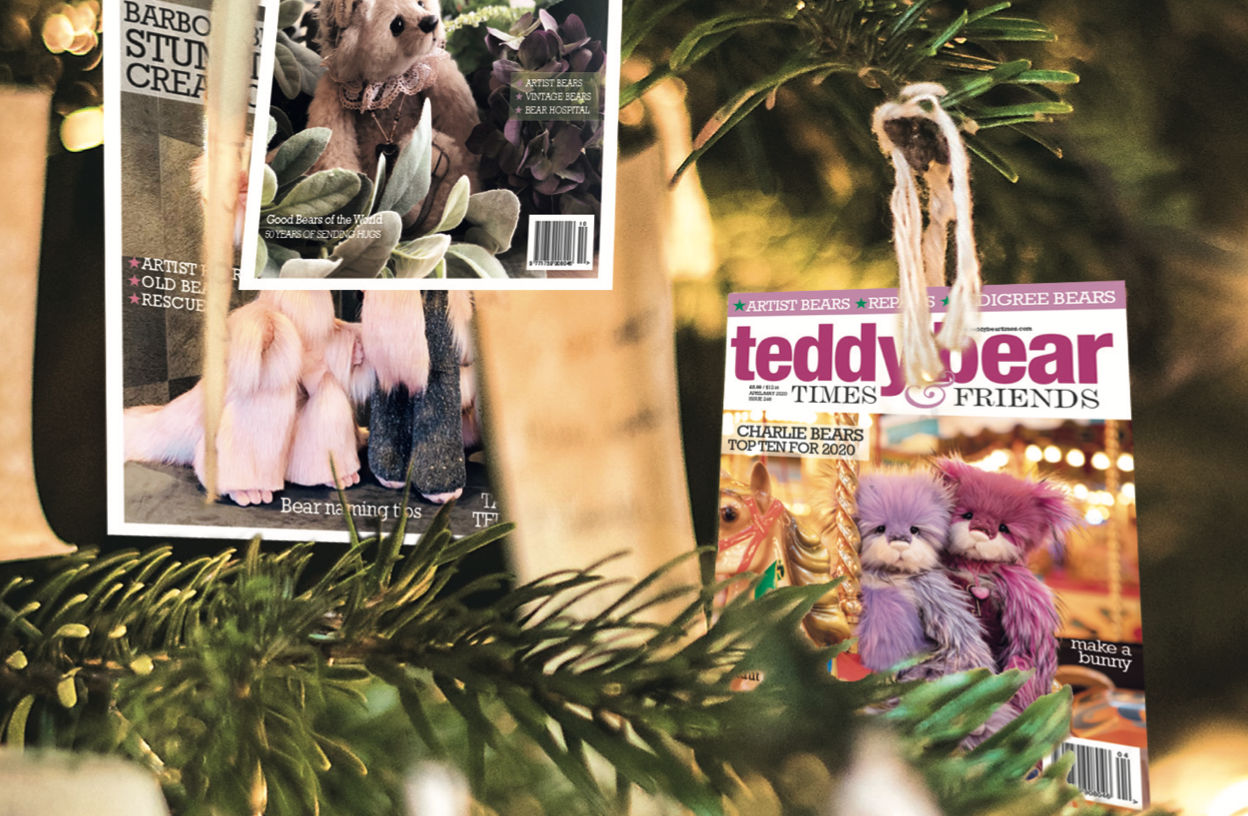 A magazine subscription makes a fantastic Christmas gift. You can buy online at any time, and we'll ensure that the first issue for a gift subscription to Teddy Bear Times & Friends will arrive after Christmas Day. It will be beautifully packaged and come complete with a lovely little Hermann bear. So have an inspiring copy of teddy bear delights delivered direct to a friend's door six times during the year! It really is the gift that continues to keep on giving long after Santa has put away his teddy bears.
UK subscription price is just £44.99
To order your gift subscription call us on +44 (0) 1903 884988 or click the gift subscription link on our website at www.teddybeartimes.com