From tiny houses to tiny bear
Have you ever been shopping for an item and come back with something entirely different? This is how a world of bear artistry opened up for Tina Jensen.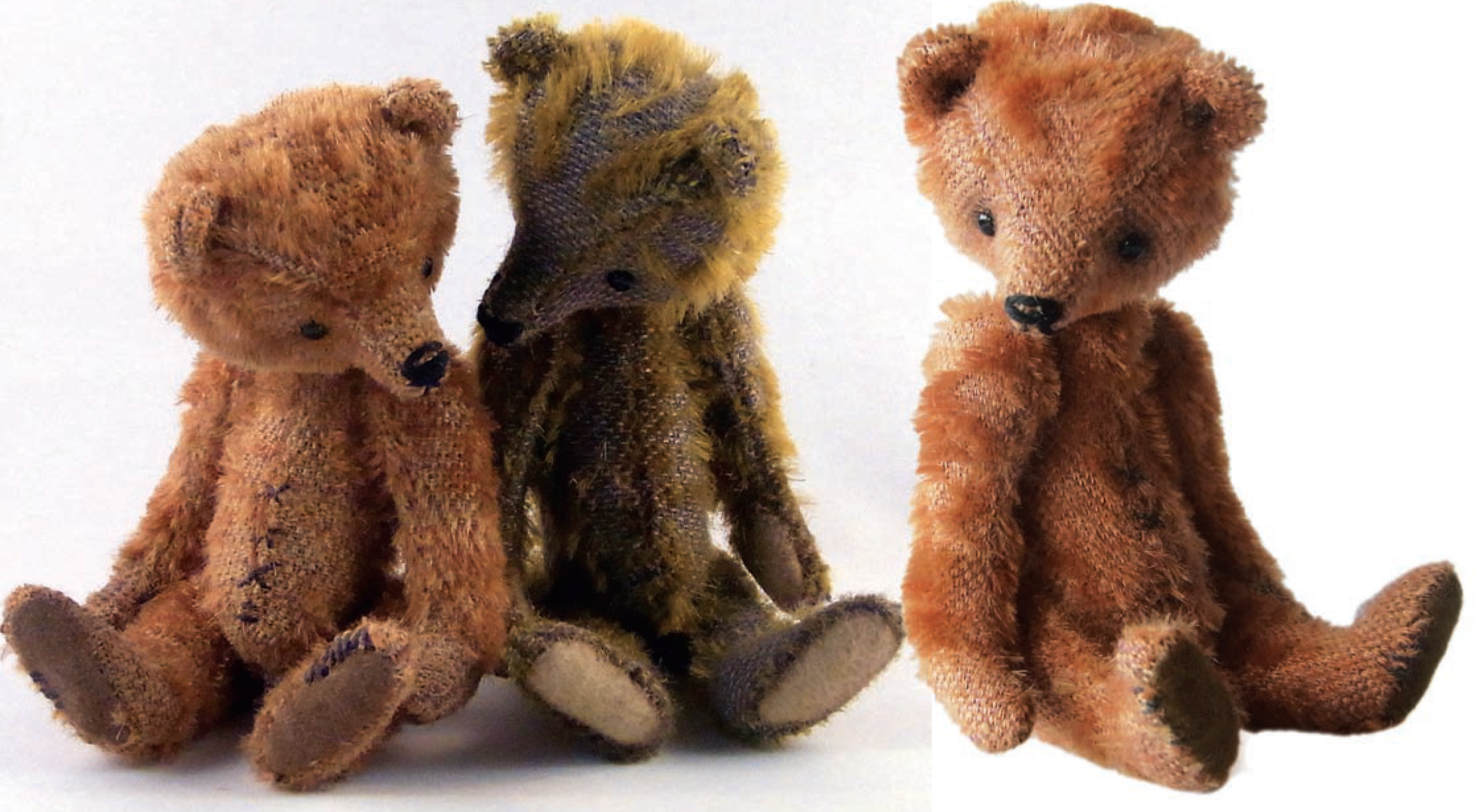 Have you ever been shopping for a particular item and come back with something entirely different? This is how a world of bear artistry opened up for Tina Jensen of Tiny Bear.
Back in 2000, Tina Jensen was visiting a miniatures fair with her daughter, looking for things for dolls' houses. At the same fair, some people were exhibiting handmade bears and kits for making them. "I had never seen anything like that and didn't even know this world existed! Of course, then my daughter wanted me to make her a bear, so we bought a kit for a very large one."
This was Tina's first attempt at bearmaking and she was reasonably happy with the finished result. Her daughter loved her bear - and wanted another. "I made quite a few of those big bears and next time the fair was there, we visited again and I had a closer look at all the artist bears being exhibited." Tina decided that she would like to try that too and started to experiment with smaller bears and her own patterns. In 2011 she took the plunge and exhibited her bears for the first time. "It was a small collection of my own bears - sizes ranged from five to eight inches at that time." Tina has been designing and creating her own bears ever since, under the name of Tiny Bear. Her bears are smaller now - between three-and-a-half and four-and-a-half inches.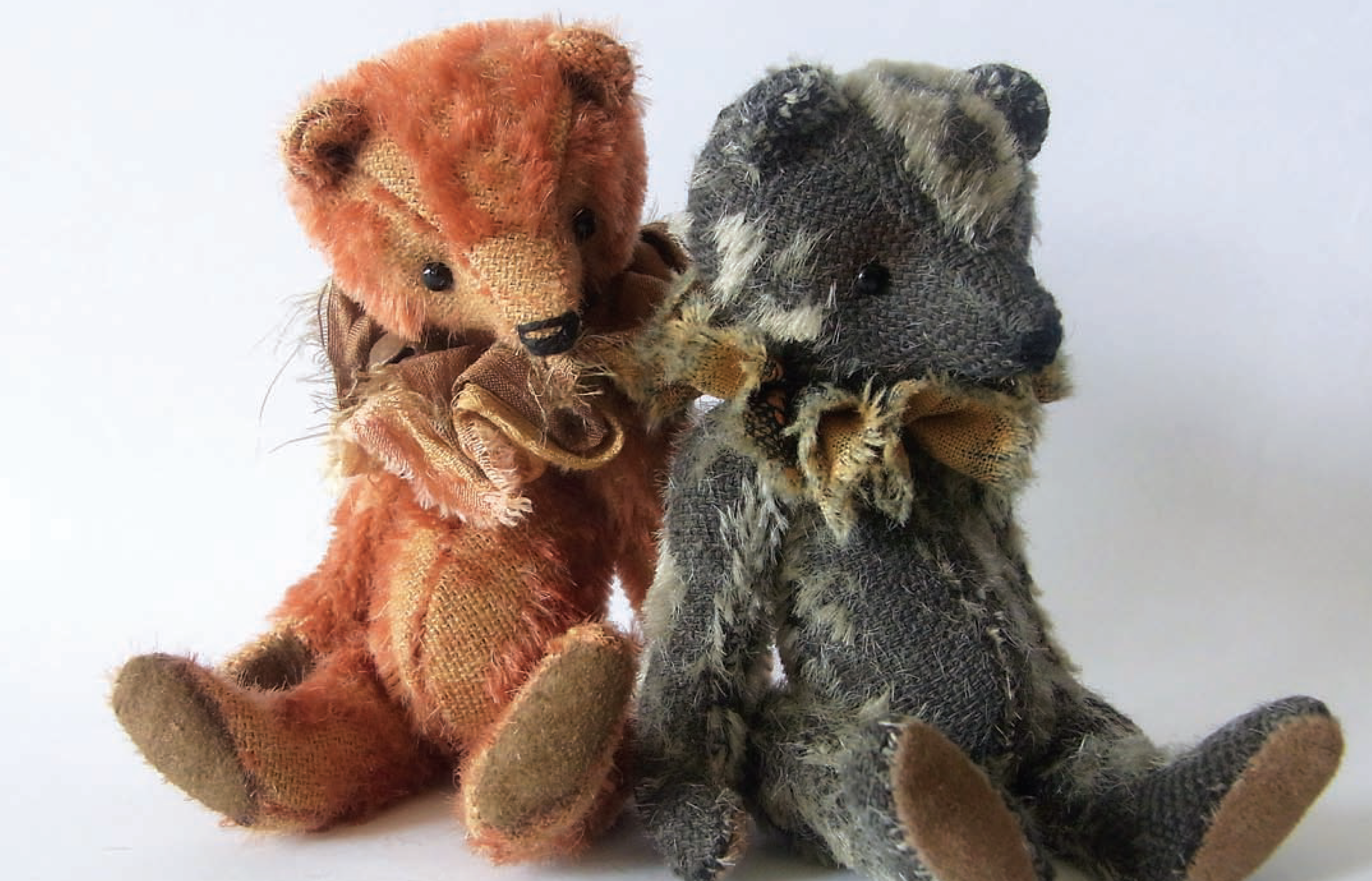 Her home is in Denmark, in a very small town called Hareskovby, which is about half-an-hour's drive from the capital city of Copenhagen. She lives with her husband in a tiny apartment, with a forest on the opposite side of the road. Her daughter and son are both grown up now and living by themselves. Although Tina would love to be making bears full time, this isn't possible at the moment due to the high cost of living in Denmark. "I work part time as an executive investment specialist in a bank - and have done so for about four years. I have actually been working at that same bank, in different jobs and offices, for the last 33 years!"
The days when Tina is not at the bank are spent in her work room, where she is inspired to be very creative. "I make my bears in a tiny room in our apartment which is arranged as my studio. I have everything close to hand in there and enjoy working in silence - always!."
She also loves to make decorations and books/ journals from finds at local flea markets - a favourite pastime of hers. "I really enjoy hunting for old, worn stuff that I can use for my bears and for the books and journals I also make. I keep everything in my studio, arranged in a decorative way on open shelves, to give me inspiration for the bears."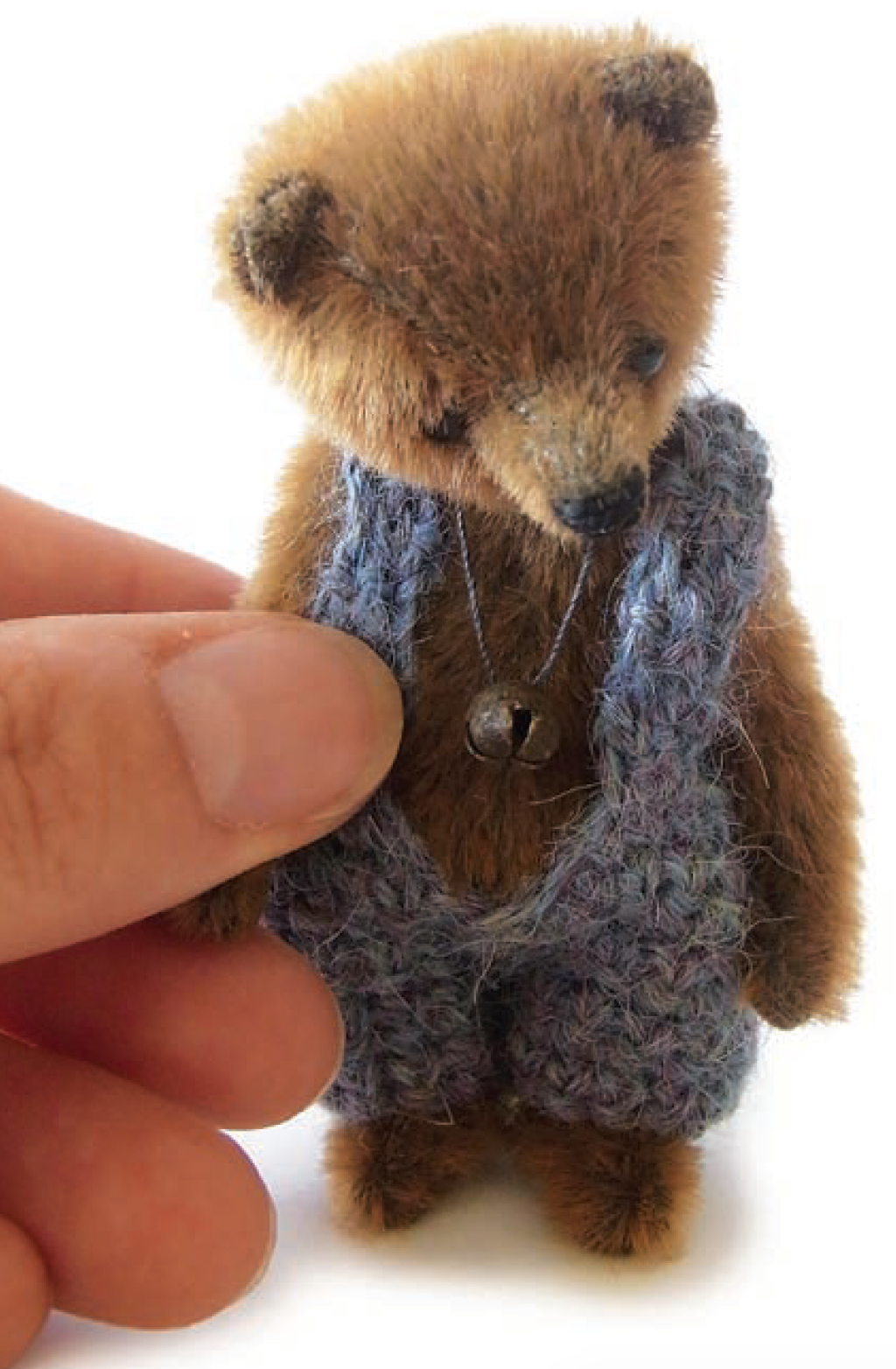 There is a real vintage feel about Tina's bears and her whole website. "My bears are traditional, old-style bears. I strive to make them look old and well loved, even though they are miniatures." With a preference for sparse, distressed mohair, vintage mohair and long pile, mini bear fabrics, Tina feels they fit perfectly with her style of bear. "I'm not sure it was an intentional decision - I think my bears turned out this way because I love everything old and worn - that has had a huge influence on my bears too."
A small collection of artist bears have been bought over the years and a few have been traded. "Those I have, I cherish very much. I don't think I have a particular favourite among them - they are all very special to me."
When they have time for a holiday, Tina and her husband love to travel and try to go on several trips every year. "My favourite country is Italy and I love Italian food!" Most summer weekends though are spent visiting local flea markets, looking for fabric, trinkets and old books. "I have a soft spot for them and can't help myself hunting for them at the flea markets. But I do enjoy reading too and always carry a book with me when travelling - even when going to work!"
It goes without saying that these vintage finds are the inspiration for Tina's bears. "It can be a piece of mohair or something I have seen or bought at the market. Perhaps a container for a little bear, a baby's shoe, dolls clothes or a tea cup - lots of little details I hardly notice but somehow give me inspiration anyway."
The current bears Tina makes are very different to the large ones she started with back in 2001. She is happy with how they have developed and feels the expression in the faces has changed as much as the overall look of the bears. She only has a few of her earliest bears - "actually, they are my husband's, which is nice" - and likes that they show how her bears have progressed. "When I start a new bear, I always make the head first; it's where the soul and expression comes to life. That is where I find out if it will be a boy or a girl bear."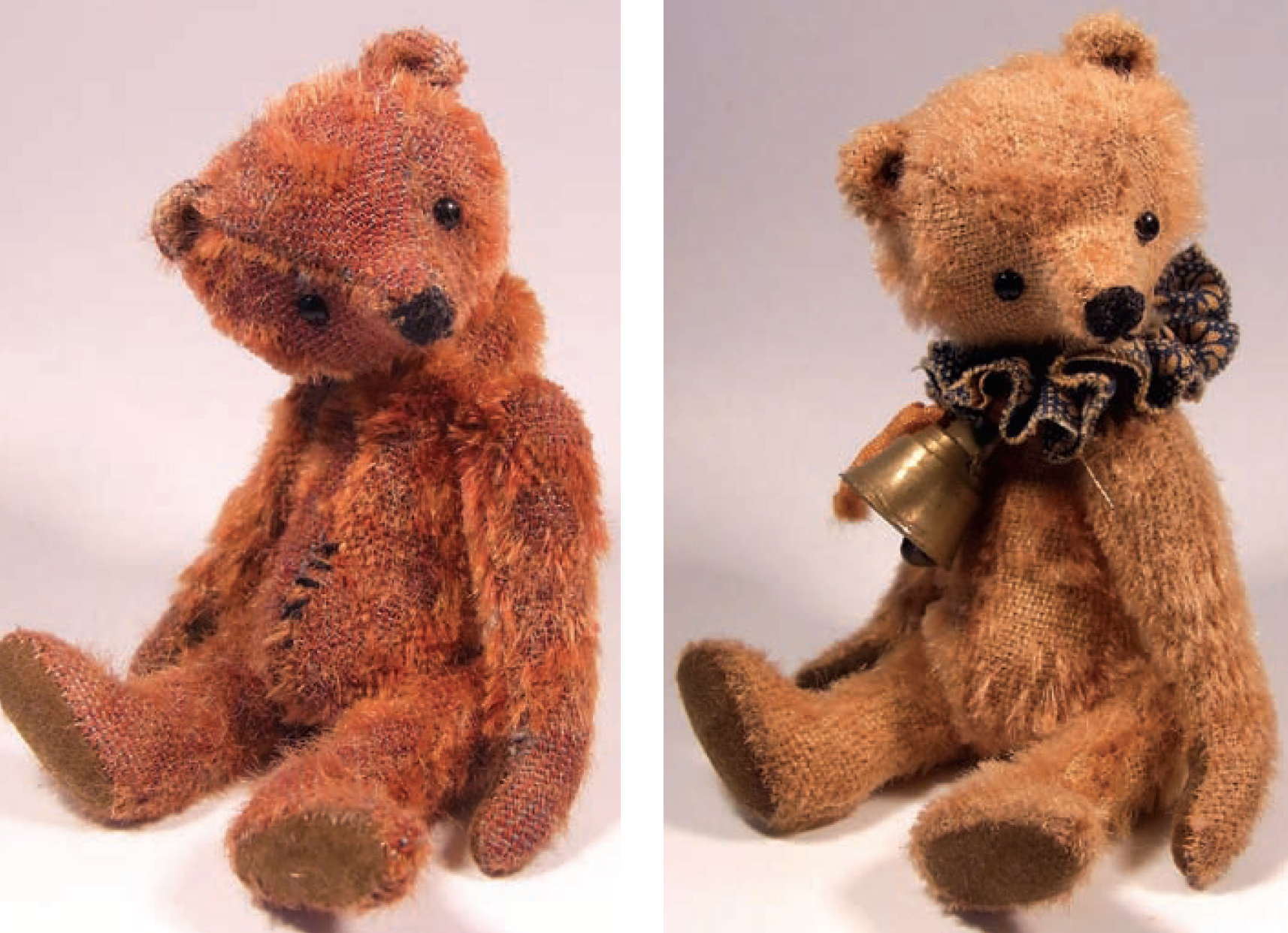 The little head then lays on the work table, looking at Tina while she makes the rest of the bear. "I make between 60 and 70 bears a year, I would think, and definitely the part I like least is the cutting and stuffing - without a doubt! The bear I have just finished is always my favourite - until the next one is born. Very occasionally I will have a bear sitting on my desk for a longer period of time."
You can buy Tina's bears through her website and she sells through shops in the UK, USA and France. "I also exhibit and sell my bears at the Hugglets shows twice a year in London. That's the only show I do 'in person' as of now." Tina has no plans to stop making bears any time soon. "As long as it's still fun and everyone else likes my bears, I will continue as long as possible." Time is sometimes an issue and she would like to have a more balanced plan between updating the website and making bears for shops and to show. "At this time I can hardly make enough for the demand so I plan to have a more regular schedule for my website this year."
One thing is for certain - Tiny Bear's tiny bears will continue to be loved by collectors old and new. Are you one of them?