Creature Comforts
Wendy Meagher's marvelous menagerie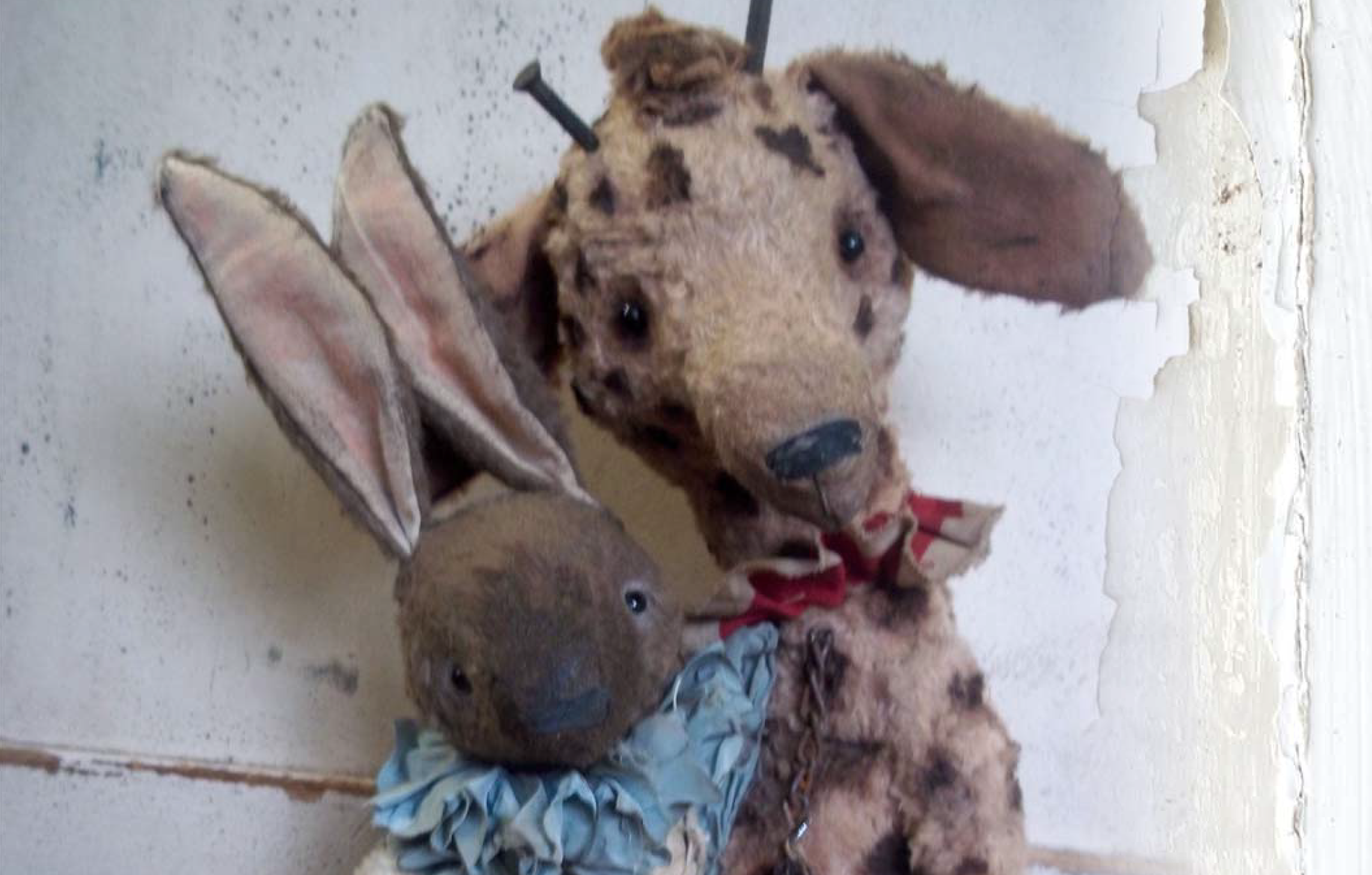 Wendy Meagher of Whendi's Bears has been seeing the world in black-and-white these days. For this upstate New York artist, the tried-and-true colors are gateways to creativity, ingenuity, and unbridled quirkiness. In her studio she is turning out black-and-white circus zebras, dig- nified French bulldogs, personable rabbits, and loyal cocker spaniels. As she sketches and ponders and works, her beloved black-and-white Boston terrier, Zoey, provides inspiration.
"I would have to say that the dogs are currently the most popular pieces," Meagher said. "I am most drawn to making Boston terriers because of Zoey. She was my model for designing my unique pattern, and I love doing these because I get to hand-tint markings on the dogs. They are the most enjoyable to make because I can get really creative with them."
In addition to the dogs, including a dalmatian that one would expect to see in black-and-white hues, Meagher is also unleashing critters that have delicate, unexpected palettes, such as a pastel elephant and a golden teddy bear. "I use real-life photos of animals when I design new characters, and then I add a little whimsical twist to make them less realistic," she said. "I like the look of old and antique bears and toys, so I strive to make them 'toylike.'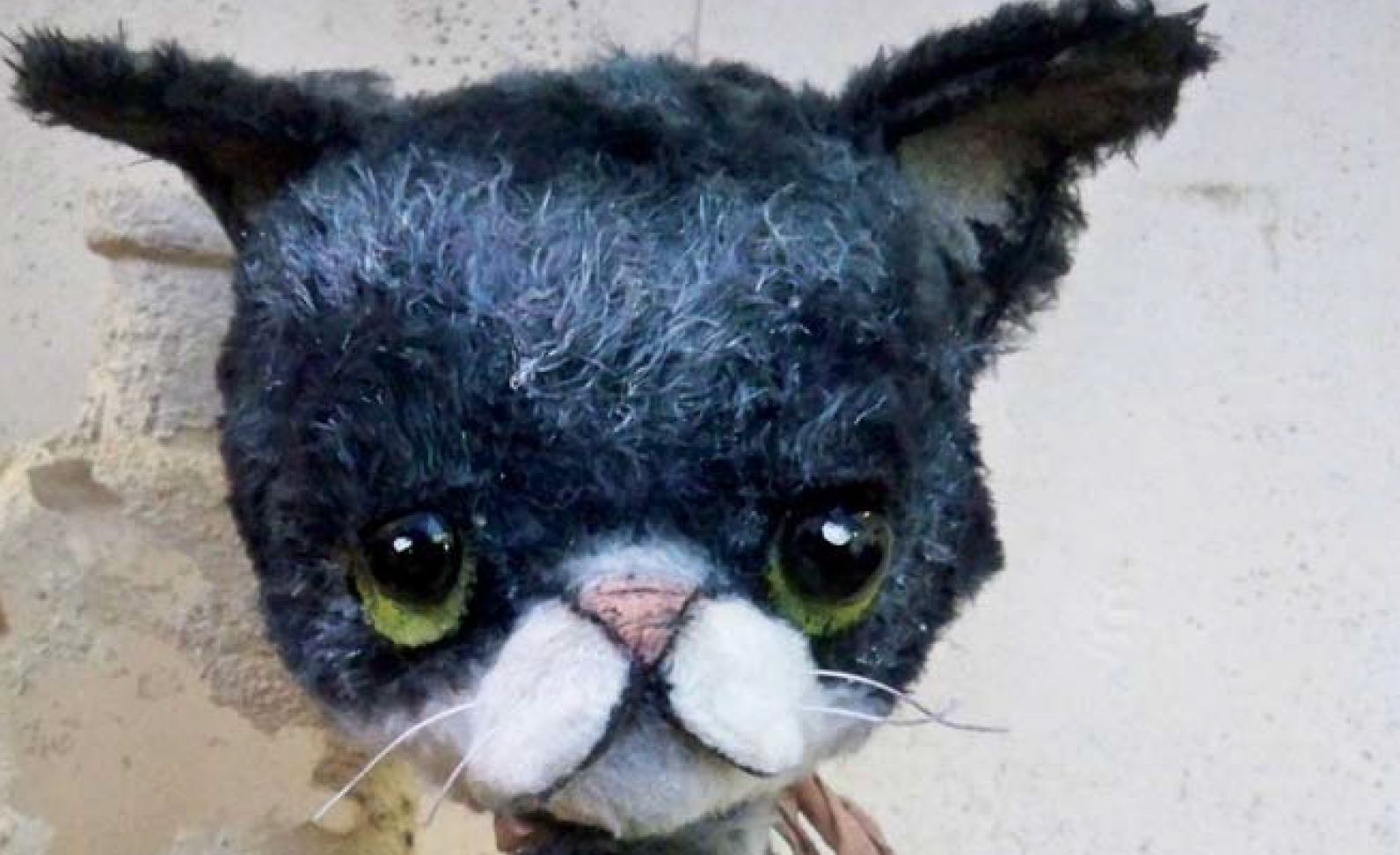 I would describe my work as original, unique, and whimsical soft sculpture characters that look and feel like they have been found in an old trunk in the attic after many years."
Interestingly, this woman, who is so fond of the past, previously had a career in the forward-thinking world of computer technology. For more than 20 years, she was a computer programmer/ software-systems analyst. Her teddy-bear artistry was relegated to a nighttime hobby. Artistic since childhood, she always found opportunities to "draw, sketch, and doodle," she said. Today, she is able to explore her creative side full time.
Her husband of 24 years and her two college-age daughters are supportive of her business and her commitment to always being original and innovative. "When I was growing up, art was my favorite subject, and my parents encouraged me. Today, my family members are my biggest fans," Meagher said. "I always try to find and use unconventional tools and materials for creating my art, and they support me in those quests." They also appreciate her homemade treatment of the alphabet.
In Meagher's world, letters can be arranged and rearranged to come up with brand-new, unexpected spellings: elefonts, dawgs, and even her own name morphing into "Whendi."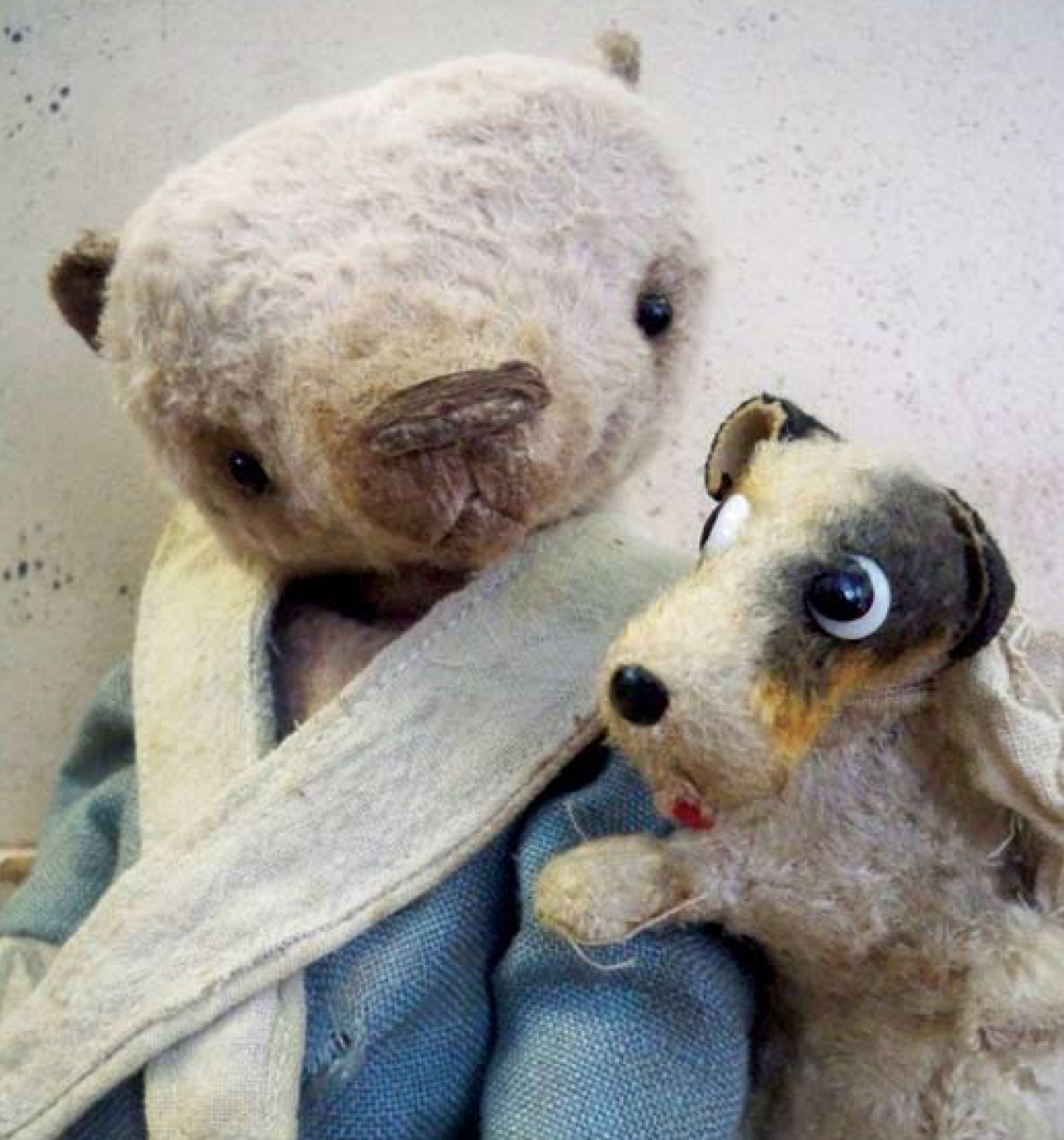 With her own personal menagerie of living animals — two horses, a cat, and the impish Boston terrier — Meagher will never run out of poses to capture and expressions to emulate. She also continues to visit memories of her own discarded childhood toys.
"I design bobbleheads, pull-toys, and wire-armature figures," the artist said. "I am always designing new and unique characters that can be giraffes, foxes, rabbits, or bears. I am grateful to all the collectors of my work and hope they will continue to want my work. I am dedicated to all of them, and, truly, they keep me challenged to design and create new characters for them to enjoy and to love."