Wilfy's top 10 picks for the first six months of 2020
I always look forward to this time of year, when I don't have to keep so many secrets and can tell everyone about some of the fantastic Charlie Bears for 2020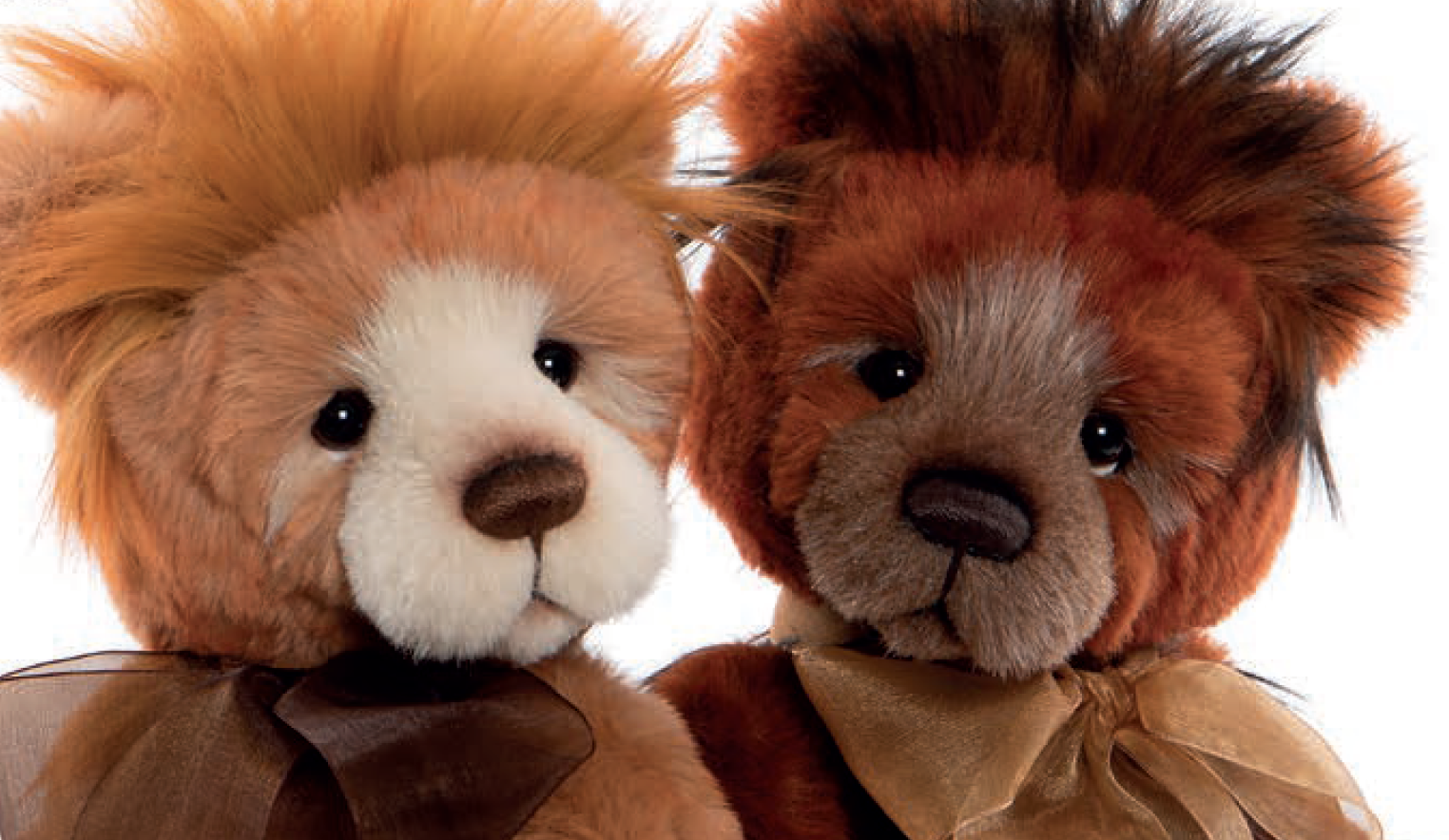 I always look forward to this time of year, when I don't have to keep so many secrets and can tell everyone about some of the fantastic Charlie Bears for 2020
With the brand new 2020 collection just revealed to collectors at the back end of January, I have the great pleasure to select and share with you my pick of the litter for the fi rst half of this year. I am genuinely excited by this year's range and the many sets of bears that Charlie has created across all the collections and so choosing just 10 will be a challenge but my top 10 wouldn't be complete without starting with the main man.
Wilfy (a nickname given to me by my sister to stop the bullies shortening my real name William Richard) has been long awaited, not only by me, but also by many of our collectors so it's been huge pressure to get it absolutely right. Being called in to the design room to see the new bears and characters is exciting enough but when you are called in to select your own bear, it is like winning the lottery and so incredibly humbling. Charlie gave me the choice of the room, which at that initial stage, is well over 200 prototype designs and my mind flickered with excitement. A feast for the eyes fell in front of me and my thoughts were dashing around my head - which one? Too small, too big too colourful, nope, maybe, and finally - YESSSSSSSSSSS, there he was (this all took only seconds by the way) - he had chosen me. Wilfy is nearly the colour of my very first bear, Big Fred, who I hold very dearly in my heart, but the design of Wilfy, for me, is just perfect. Big enough, chunky enough and that face is enough to melt any hearts. Thank you Charlie I can't wait to select Wilfy II next year!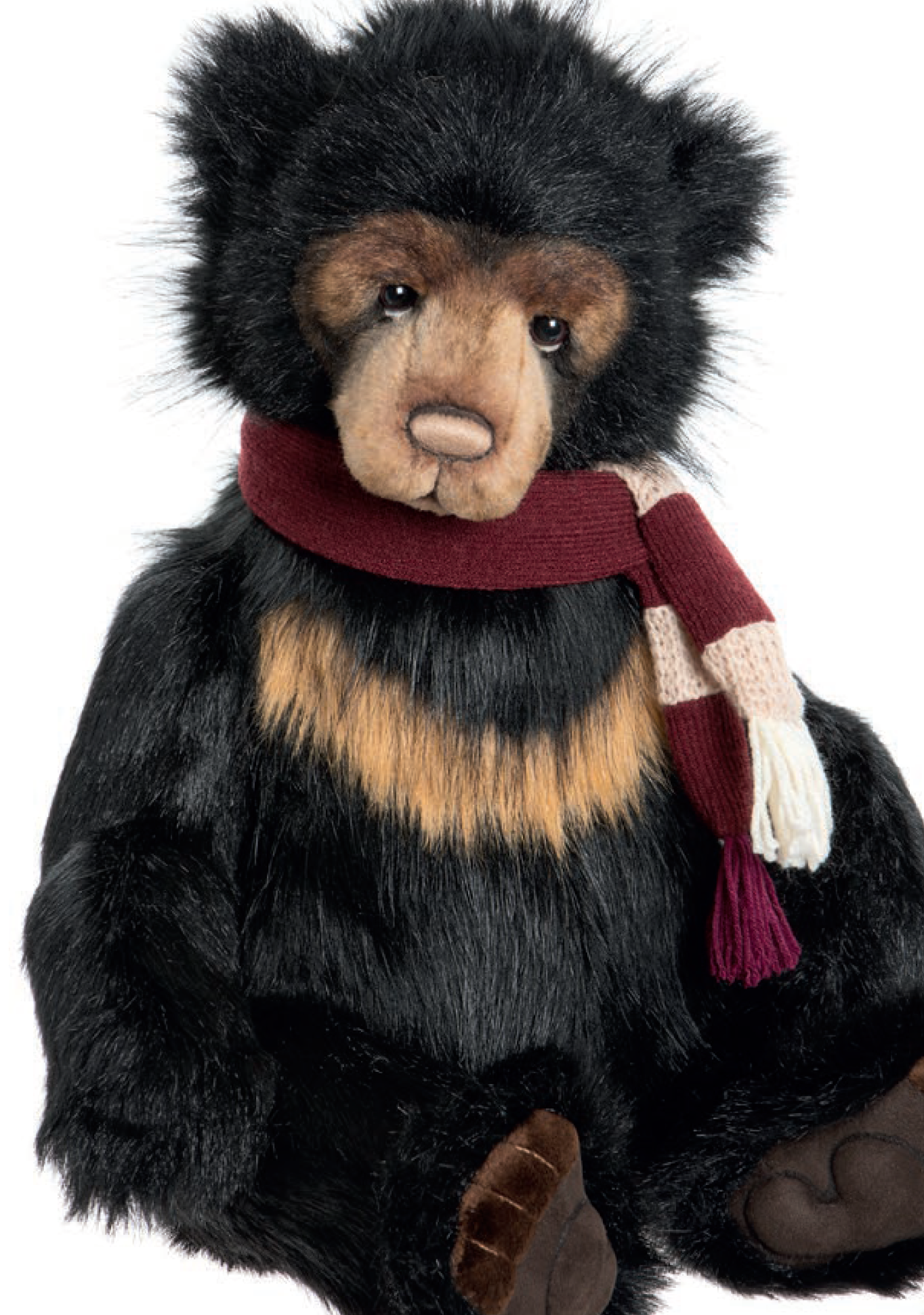 In all the excitement of choosing Wilfy, I must have missed a few bears or maybe I had dismissed him as being too small, but one bear really stood out in our last QVC show at the end of January and it took me by surprise. Before any show, we meet with the presenters and the backstage crew to talk them through the line-up and it was almost as though nobody was saying anything and this bear just totally grabbed my attention - there he was, little Moppet. Just 13" tall from the tips of his tickly toes to the top of his head, but wow the fabric and design just really captured my heart in a way that only a bear choosing you can do, so this little Secret Collection bear takes my number two slot. Every time we have a customer event at The Bearhouse in Cornwall, Mum Rachel brings along her lovely son Olly who reminds me (often with a playful punch to the arm) that we haven't yet done his bear. Olly has grown quite a bit over the years so it was time to stop those playful punches and design something incredible. Limited to just 3000 pieces worldwide, Ollibobs is an incredible bear, made from the finest synthetic plush and alpaca on his ears and muzzle, making him one of our 'Plumo' bears. He really is such a striking bear and, as I had some input on what I thought Olly would like, he had to make my Top 10.
The Bearhouse collection has always been close to my heart as I love the fact that it encourages our next generation of bear collectors and I just hope that young collectors are helping mummy and daddy and perhaps being rewarded along the way for their hard work at home or school. A big bear (in character only) for me when I was growing up was little ted from Playschool and so Goody Two Shoes reminds me of a modern version of him. We often talk about our early years being so formative and I think this must be why I am so drawn to this bear. I loved that programme too. My Top 10 Pick wouldn't be complete without at least one BIG bear as they are always my FIRM favourites and this first half has two incredible characters in the form of Grandfather of the Mountains (a lovely Grizzly Bear) and Father of The Forest (an incredible Black Bear, shown here). Limited to just 2000 pieces worldwide they will make a BIG statement in your collection. Last year Charlie launched just four characters from the Queen's Beasts series within our Plush Collection, which were not only popular with our collectors, but I loved them too.
This year another four characters have appeared, all of them superb, but my favourite two happen to be in the first half. Milo the Greyhound and Keys the Yale will make an appearance on the shopping channels and at our stockists all over the world by July, with the other two characters appearing in the second half. There are 10 Queen's Beasts in total and this quartet takes us to eight, so when will we see the final two?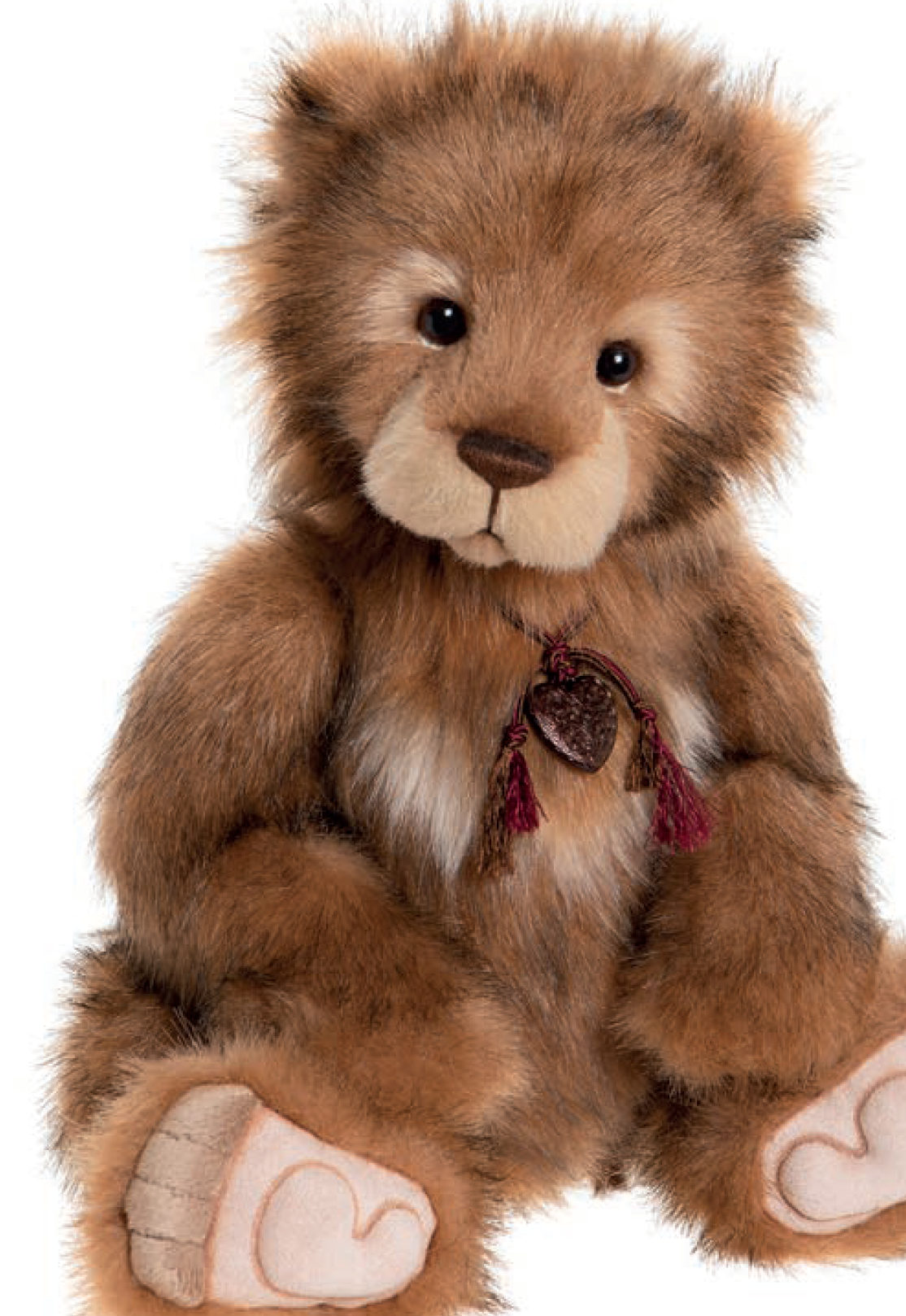 Since as long as I can remember I have always been a trouble maker (not in a really bad way, just lots of fun and silly tricks), always the one pulling a face in the photos, tying my auntie's shoe laces together or putting things in my mums shopping basket she never needed or wanted (I'm still waiting for her to get me back for that). So, when a bear comes along that just looks like they are up to no good, of course they will make an impression on me. As they both appear in the first three months of this year, I choose not just Hawkins but his partner in crime Brimble as well. Lots of fun, but ready to spend time on the naughty step too. I always like to select at least one character from each collection we do at Charlie Bears and have had the most problem selecting my favourite from this year's Minimo Collection (made from the finest mohair and/or alpaca).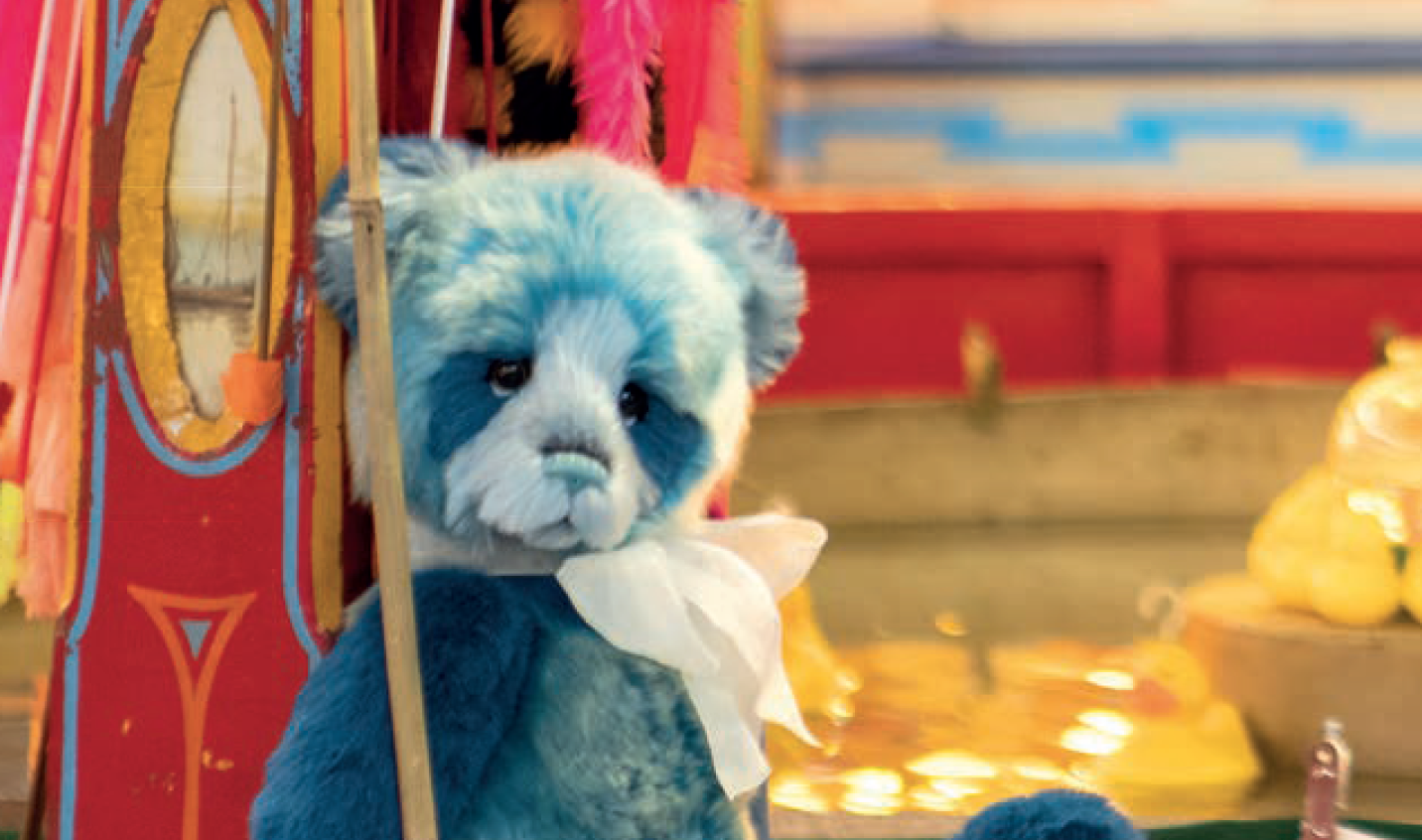 Over the years not only has the collection grown in popularity but also in complexity of design and this year's 5" to 7" little works of art are not only a joy to look at, but also to hold. I love the dragons very much and I know that the mice will be really popular but, for me, the set that melted my heart are the little baby bunnies (Prairie, Lea and Orchard) and in particular the honey-coloured Prairie. Thankfully all three of these characters will all be out within the fi rst three months of 2020. As we all know, Mohair and Alpaca are incredibly expensive materials to work with and so when an opportunity came along to manufacture the famous Wind in the Willows set of four characters in the Isabelle Collection, we had a huge decision to make. The set was fi rst created as a prototype in Mohair but in a bid to make the whole collection more affordable, Charlie and Isabelle worked together to make them out of synthetics and WOW what a result. Due to the sheer intricate detailing and overall look and feel, they could only ever go in the Isabelle Collection, and these are the very fi rst made of plush to have an Isabelle Collection tag. The attention to detail on all these four characters is just second to none, but I think my own personal favourite is Ratty.
As we started with Wilfy at the top of my 10 picks, it's only right to fi nish with the Charlie Year Bear 2020 in the Plush Collection. Even without this plush bear being the most famous of them all, and one of the stars of the show, I would choose her to sit in my hug all day, every day. Of course it's only right that Charlie and Wilfy are together in my hug, but will they be in yours? Look out for the next instalment of Wilfy's Top 10 picks in September. Plus, don't forget it's the launch of this year's Best Friends Club on 1 May and we've got our worldwide tour of signing events starting in April, going right through to November. Check out the dates, locations and venues in the News & Events section at www.charliebears.com and we hope to
see you there!
Lots of Love Will (a.k.a. Wilfy) x