Wild Kingdom
Lisa Page creates lifelike soft-sculpture wildlife.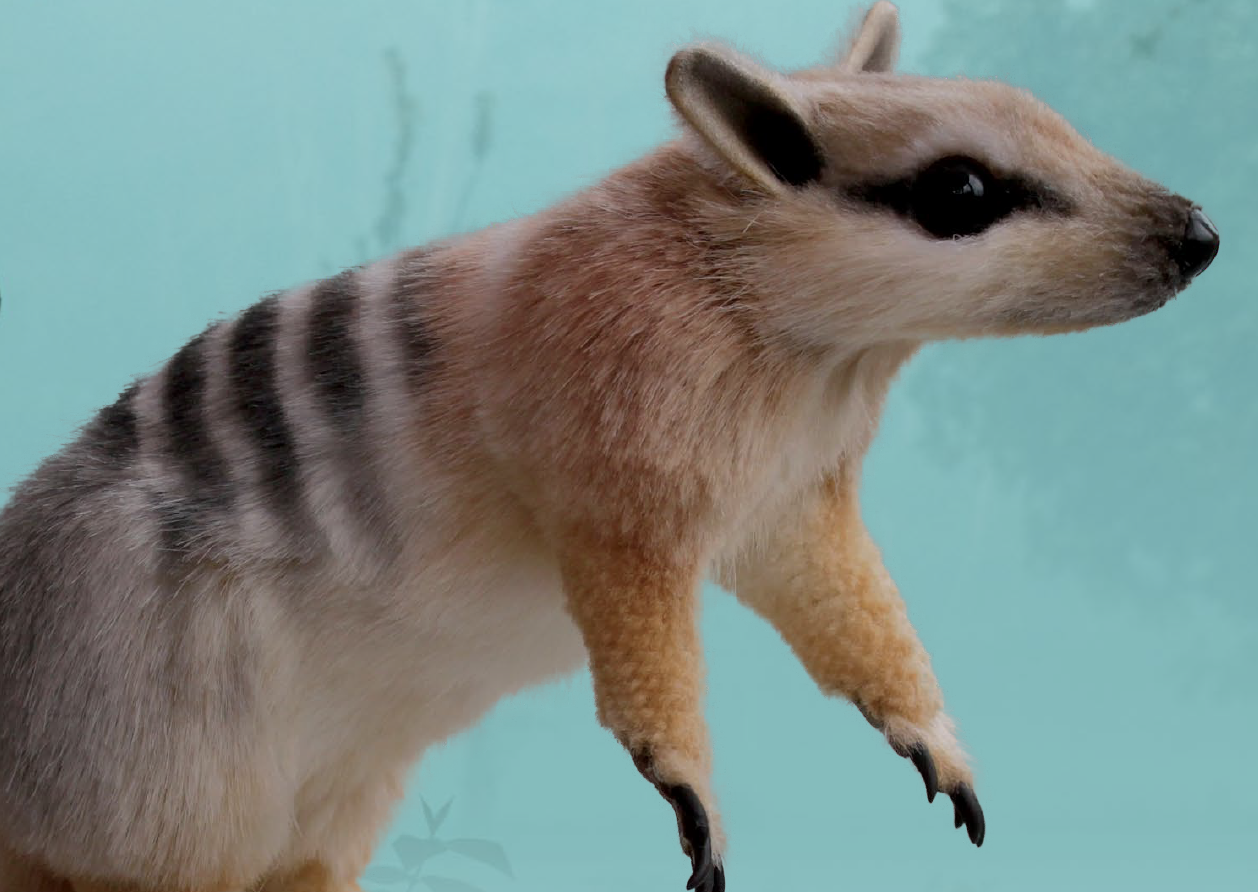 Lisa Page borrowed from mythology when she named her soft-sculpture company. A curious, intelligent reader — she holds a degree in applied biology — Page turned to the classic stories of her childhood and found inspiration in the stars.
"After much deliberation, I chose Arcas Designs. In Greek mythology, Arcas was the son of Zeus," Page explained. "He was placed in the heavens by his father, along with his mother, Kallisto (sometimes spelled Callisto), after his mother was turned into a bear by a jealous Hera. They are now known as the 'Great Bear' and 'Little Bear' constellations — Ursa Major and Ursa Minor. I liked the idea of a bear connection in my name to reflect my very first teddy bear creations!"
The enthusiastic artist grew up with a healthy and introspective interest in the natural wildlife that surrounded her. Living in Derby in the U.K., she indulged her fascination in observing and understanding. "As a child, I enjoyed collecting frogspawn and watching it hatch into tadpoles and then transform into froglets," she said. "I have always had a keen interest in wildlife. These days, choosing to work on lots of different animals gives me the opportunity to learn all about them while I research their shapes, etc. I enjoy that part very much!"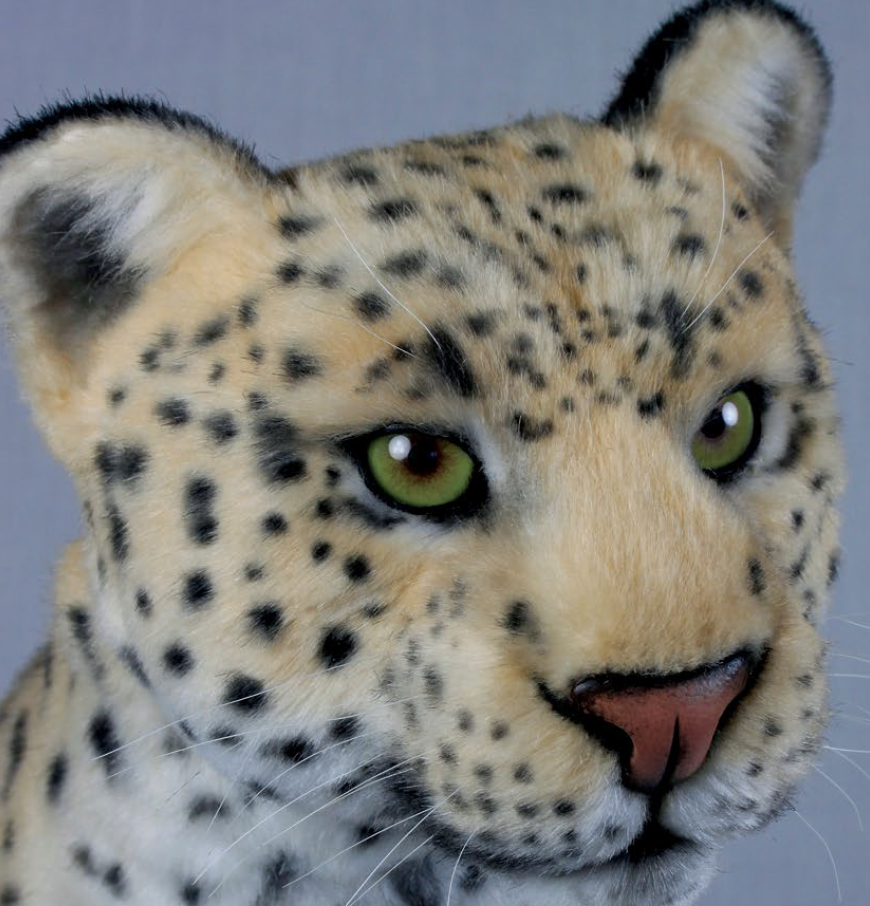 Self-taught and experimental, Page has found her niche as a creator of realistic animals and remarkable renderings of endangered species. Her career in the sciences and her background as a first-rate student have aided in her approach to learning and tackling challenges.
"I worked as an immunologist before leaving to have children. Today I am a housewife and a mum. However, now that the boys are older, most of my time is spent with a needle and thread in my hands," she said.
It was her youngest son's birthday — back in 2007 — that inspired her to enter "the wonderful world of teddy bear making. I was making a cushion cover as a present for him. Prior to that, I had not sewn anything since making a skirt at school. I wanted some eyes to sew onto it, and an Internet search led me to an online teddy bear supplies shop. In turn, that showed me bear artist websites and I was immediately enthralled and needed to find out more!"
Once Page read, reviewed, and studied the basics of teddy bear construction, she decided to jump into the field headfirst. "I decided to have a go at drawing up my own pattern. I'm still very proud of that first bear," she said. "He sits on a shelf next to my computer. His tummy is rather oddly shaped, and his limbs are attached loosely, but I love him, nonetheless."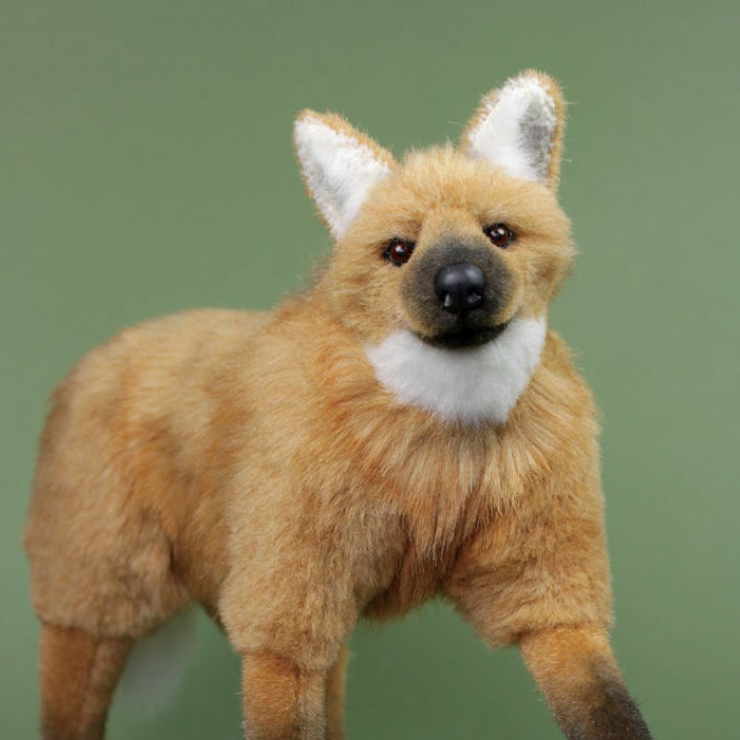 After creating a few additional teddy bears, the burgeoning artist had an epiphany. She could combine her newfound hobby of sewing and bear making with her lifelong passion for nature. "I had a go at making a snow leopard cub, and then came a lemur, an anteater, and a lynx. I found that I loved the challenge of the design process and wanted to create a different animal each time," she said.
"It was at this point that I realized my house was starting to fill up with animals — and in order for me to continue to make more and afford to purchase supplies, I needed to see if anyone would be interested in purchasing my creations. Much to my surprise and delight, they were!"
Before Page begins a new project, she does extensive research. She has a permanent library of wildlife and nature books, which she consults, and she buys specific titles that relate to the animal she is going to replicate. Her sons also play a key role in her design process, she said. "Once I feel I have a good idea of size and shape, I draw out my patterns on the back of cereal boxes — that is a benefit of having two cereal-munching kids in the house! I like to use all sorts of different fabrics, depending on the look I am attempting. My preferred fabric nowadays is faux fur because of the realistic look it provides."
Due to the bulkiness of the fur fabrics, Page hand sews her creations, and it takes about a month to complete each new piece. To further embellish her handiwork, she uses taxidermy eyes — citing their "beautiful realism" — and her trusty airbrush. It is this tool that truly helps to distinguish her work. "Some of the animals that I like to make have complicated markings on their fur," said Page. "These can only be properly achieved with an airbrush. It's very time-consuming to color white fur with darker markings, but I think it's worth it in the end. I know there will not be a similar pattern to be found anywhere else in the world."
"I'm always trying to make my animals look as realistic as possible. I'm inspired by the high quality of other artists' work and seek to achieve that detail of workmanship in mine!"