Patience and practice make Maja's Bears perfect
When Maja Hansen wanted to try making a teddy bear, she didn't rush things but took her time and practiced to find just the right materials for the result she wanted.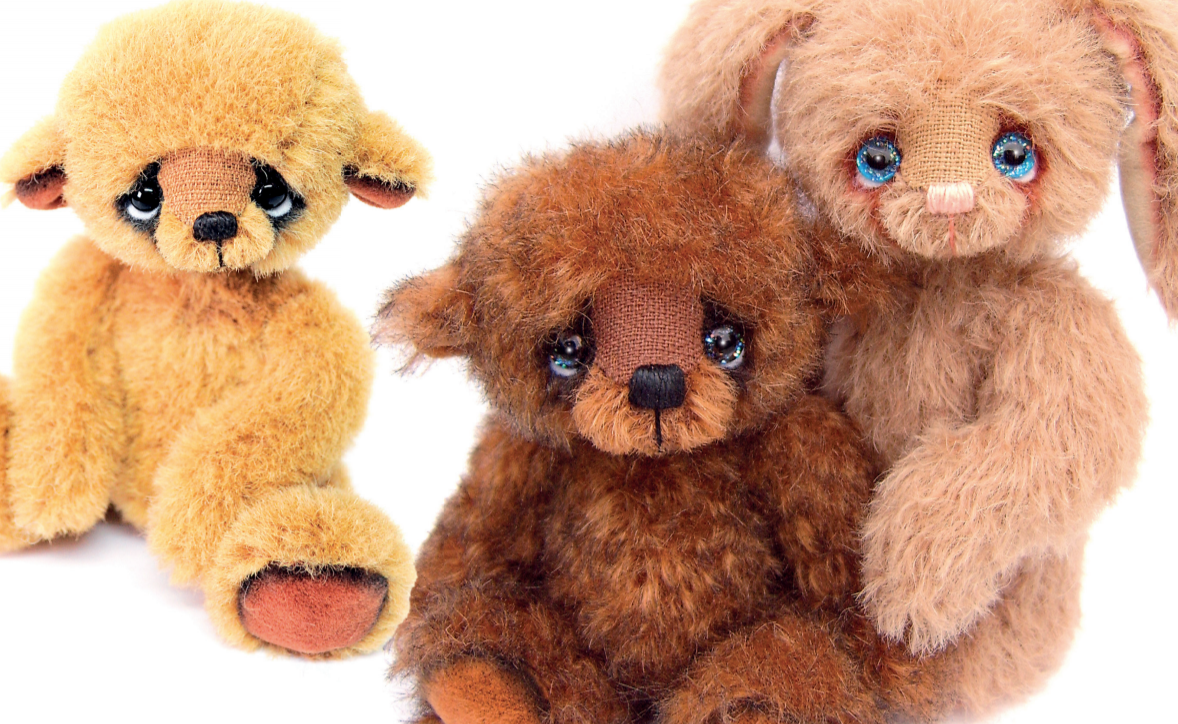 When Maja Hansen wanted to try making a teddy bear, she didn't rush things but took her time and practiced to find just the right materials for the result she wanted.
Maja Hansen started making bears because she saw a handmade teddy in a shop and wanted to try making one for herself. "I didn't know anything about bear making so it took me a while before I found the right materials and everything I needed to make a bear. I learned with trial and error; I enjoyed every step of the learning process. My first bear was born 20 years ago, in February 1998."
In fact it isn't really surprising that Maja paid so much attention to detail as it is also required for her other job. "I'm a part time bear artist; I also work part time as a secretary of nuclear medicine for ZNA Middelheim in Antwerp." Maja lives just 15km south of Antwerp, in a small village near the river. She sells her bears at shows mostly in Belgium, the Netherlands and Germany and also online via her website.
"I've made all kind of bears but at the moment I mostly make contemporary bears, sized between 12 cm and 35 cm. I always use high quality materials and love to use fluffy, sometimes colourful mohair or alpaca. For some of my bears I use hand painted glitter eyes for a lifelike look." The eyes on Maja's bears certainly have a draw, especially the sparkly ones - they really enhance that 'please take me home and love me' look on the bears' faces.
"My bears have changed a lot in the past 20 years. In the beginning I made more traditional bears and then, as my skills grew, I wanted to make all kinds of bears. I've made minis up to very large bears, in every kind of style you can imagine. Because I always want to try out new ideas and techniques, I suppose my bears will keep on evolving. Although I make very different styles, my collectors always tell me they recognise my bears."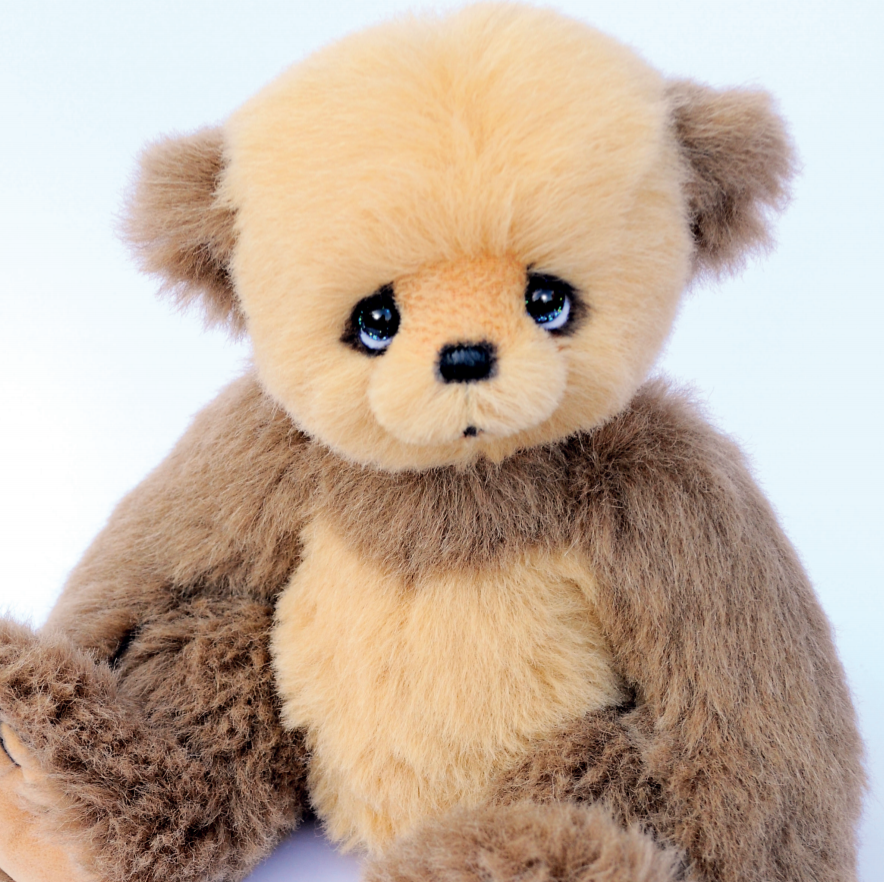 Most bear artists would agree that it takes time to find and settle in to their own style but once you have it, knowing that a bear is recognised as 'yours' is very rewarding. It will only come through experience and so, often, will the inspiration. "I get my ideas through very different things. Sometimes by seeing a movie or reading a book. I can also get great ideas when I'm shopping and see a beautiful fabric." It's turning those ideas into lovable furry characters that is down to the talented hands of Maja and other artists. You have to love your own bears too. "I have a few favourites but Punky is my sweetheart, not because he has won an award - he's so funny with his long hair with a Mohican."
There is usually at least one teddy bear that an artist is unhappy to part with, and Maja is no exception. "The bears I have kept are very dear to me. They have either received an award and/or I love them too much to sell them."
But of course most of the bears fi nd their way to new owners who see them on Maja's website or on her stand at one of the bear fairs. You will next find Maja at Teddybaer Total, on April 28-29 this year. And as for the future?
Well, we'll see. Maja says: "I don't have specific plans for the future; I live today and love what I'm doing right now." I can't think of a better plan to live by than that!
---