Exotic animals, life below the ocean or just the delight's of her garden at home; nature's perfections in colour and design inspire Laura Hunt's Lolly Bou Creations.
I had always loved my father's and grandfather's traditional bears but when I fell in love with a bear at a local craft fair, I had no idea people still made them." Laura Hunt was captivated from that moment.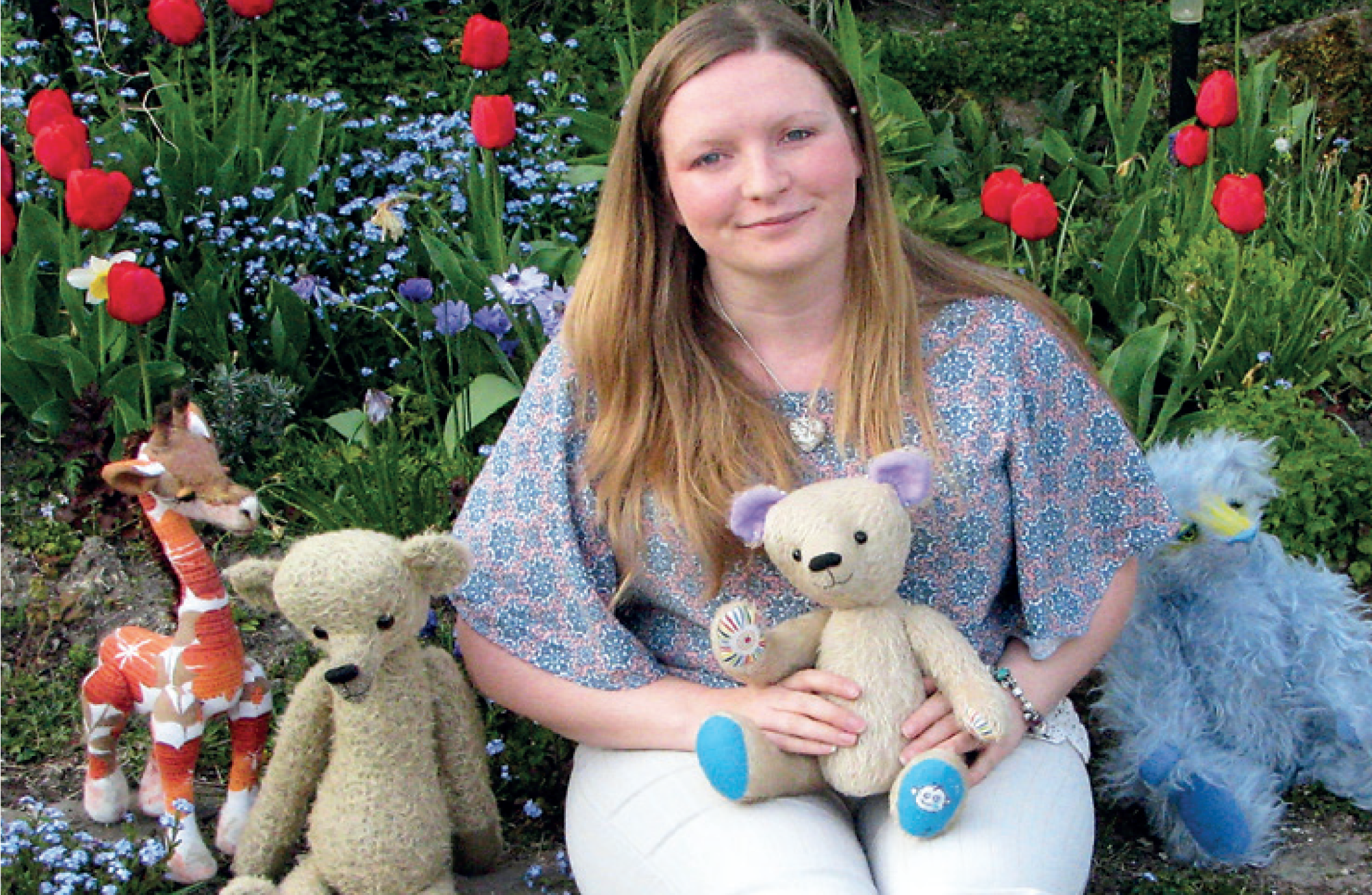 Sewing since the age of 14, Laura went on to study fashion at college but it wasn't until 2009 that she made her first teddy bear. "My first one wasn't perfect…it made me want to learn the skills to get it right. I love learning new things but I am a bit of a perfectionist!"
Bear making is currently part time and fits in around Laura's husband and two children who of course keep her very busy. The bears are created in the conservatory of their home which is on the doorstep of the Chilterns. "It's overlooking my favourite place: my garden."
Laura describes her bears as contemporary. "I like traditional styles but I like to add twist; I like to play with different shapes and colours. Each one is made as a one-off, so each one has their own personality. I pay special attention to their faces so no two are the same."
This special attention includes trimming back the muzzle which is when Laura begins to see the bear's face revealing itself. "I love having the confidence to experiment with shapes and styles. Since I started making my own patterns, they have changed a lot!"
So has Laura kept any of her early creations? "Fi-fi , my wild blue bear. She was part of my bear-making journey… one of the first bears I made.
I used a really expensive mohair, bought for my birthday. I didn't do the mohair justice so I went back and started again; along with a restyle.
She has the most amazing eyes! Lots of people comment on her but I can't bear to part with her."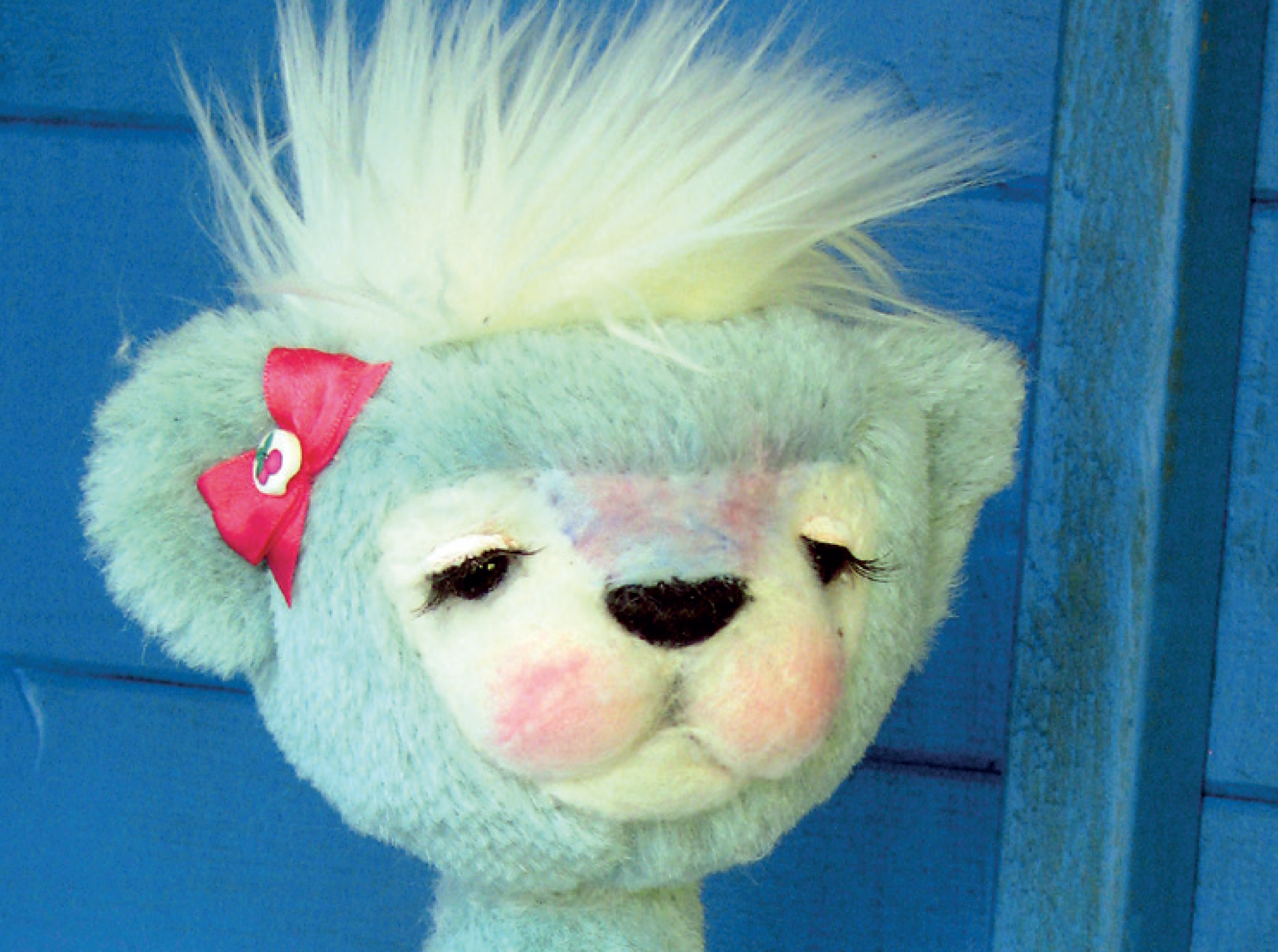 As well as the bears, you will find Laura making other animals, anything from frogs to giraffes, inspired by her love of nature. "I like quirky animals such as anteaters and sloths. Sometimes it might be the pattern in their markings; other times it's their shape that inspires me. I also design according to the materials." The preference is for traditional mohair and alpaca but she also likes to use retro fabrics "…for something really different." The giraffes are a particular favourite at the moment. "I try to make sure each one looks different."
If you would like to add a Lolly Bou Creation to your hug, you will find Laura on Facebook and at local fairs if you live in or around the Bedfordshire area. Getting recognition as a bear artist means a lot, especially having worked hard to perfect what she does. "I would love to get to the stage where I can travel to different events around the world, taking my family to new places."
The sky's the limit, Laura.