Fuzzy Treasures
Melanie Jayne's bear artistry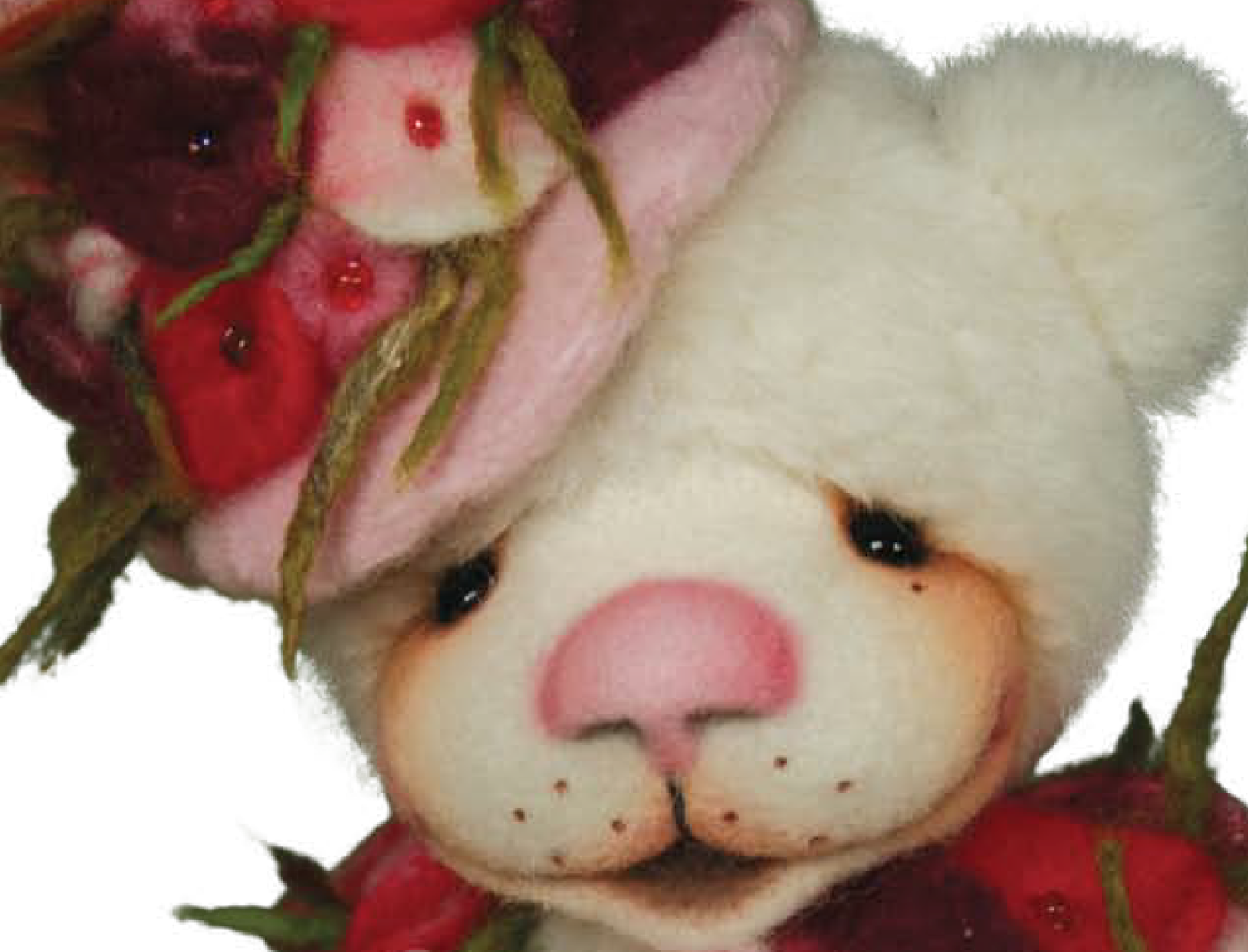 Melanie Jayne, the U.K. artist behind Bear Treasures, says she never intended to become a teddy bear artist. When she made her first bear in 2005, "I didn't even know there was a collectible market or anything else like that for teddy bears. "My objective was to set up a design business for bespoke children's nurseries, and I was working on prototype themes. It's relatively obvious to work with a teddy bear theme for children, and my mother-in-law had given me a huge piece of faux fur for the project. I found a free teddy bear pattern and made a bear.
"I quickly realized how much I valued the whole process, and I soon made another from the same fur and treasured it even more. Rapidly my attention became focused on making teddy bears," Jayne said, adding that she remained enthusiastic about bear making even though she had no idea that there was a market for artist teddy bears. The next step — designing her own bears — was again prompted by Jayne's mother-in-law, who found a teddy bear magazine that included an article on the business side of making bears.
The article explained the copyright considerations of patterns and stressed the importance of making your own designs. "As my original plan was to sell bears with the nursery themes, and never wanting to be the one in trouble, I started to design my own bears. Thankfully, with my art and design background, I found the pattern design process easy. I designed with excitement and curiosity about 'what would happen if I did this or if I tried a long neck or if I tried a big nose or feet.' My mind was abuzz with excitement and ideas, but I was designing and creating oblivious to the artist teddy bear world which was there at my fingertips, waiting for me to join.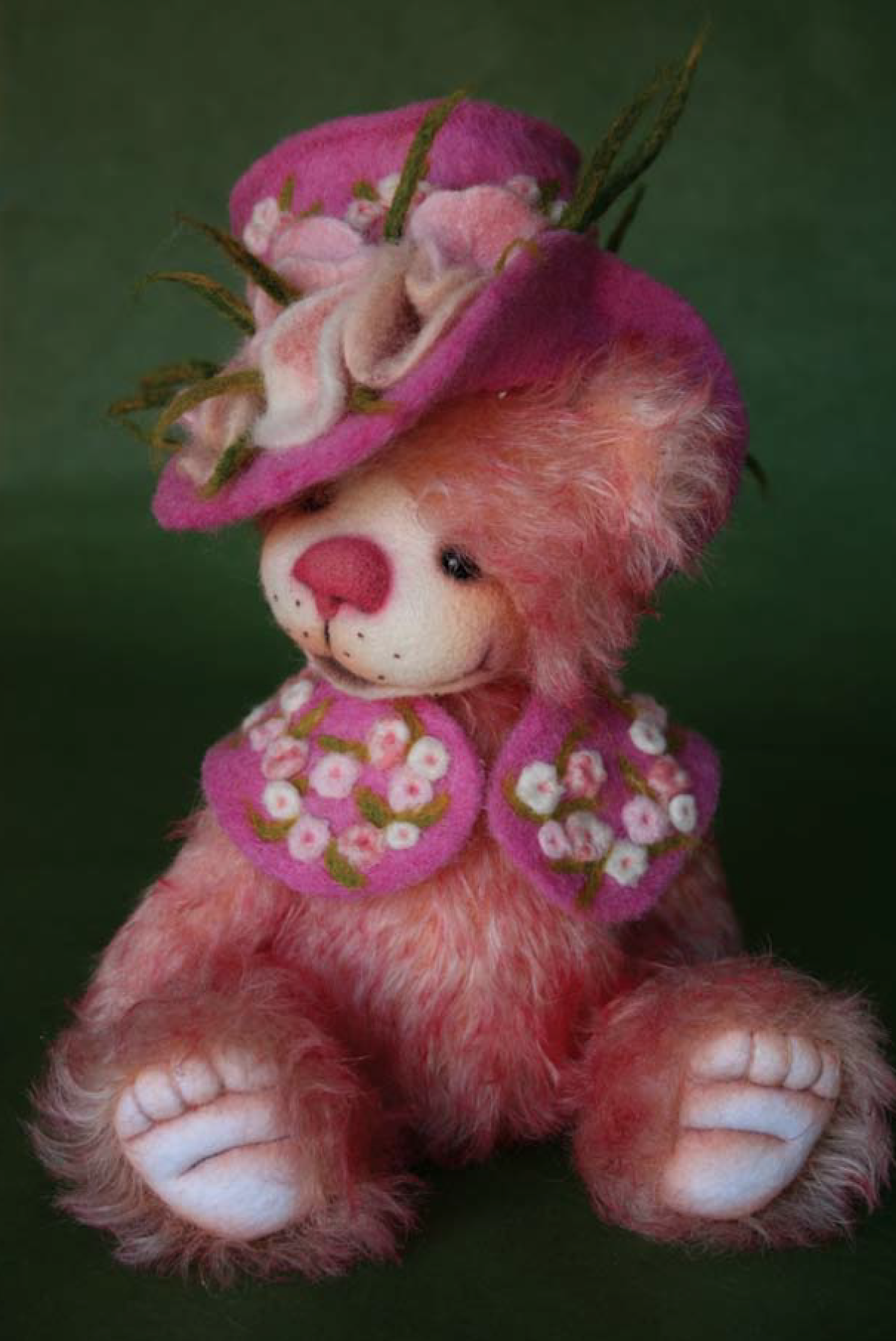 "That was the early part of 2005 — towards September of that year, I finally found the teddy bear world and was excited by the variety and endless possibility of creating teddy bears in all shapes, sizes, and proportions. Although I entered the artist teddy bear world in an unconventional way, and teddy bears were not a part of my childhood — or at least not that I can remember —over the last eight years, I have thoroughly enjoyed the process of finding myself as an artist. As my work continues to evolve, I am thankful and immensely grateful that I am a part of this industry. I also feel exceptionally lucky to have stumbled into the community of the artist teddy bear, where I have met some wonderful, supportive artists and good friends and collectors alike.
Now a fulltime bear artist, as well as a fulltime mother to two boys, Patrick and Oliver, Jayne acknowledges that balancing the two can be something of a juggling act. "I feel fortunate to have a career that I am passionate about that also fits in with my home life and a supporting family."
One hallmark of a teddy bear from Bear Treasures is the needle-felted muzzle and paw pads, with meticulous hand shading, "to give their facial features and characters depth and warmth," Jayne said. "Finding an individual identity in each bear I make has always been an essential and very important feature in my creativity, and I appreciate how difficult this is when the teddy bear industry is alive with so many talented artists. I aim to give my bears appealing, young, and happy personalities. I always combine their characters with hats and accessories, which I hand make using a combination of felting techniques to suit each bear's personality.