Kat Michalski of Kat's Original Bears uses her most important tool to create her teddy bears and bring warmth and love and joy to collectors everywhere.
Scissors, sewing machine, bright light…all of these are useful tools to have when creating teddy bears. However, none of them hold a candle to Kat Michalski's most valuable tool–her heart. "I create from my heart," she explains, "so I would say my most valuable tool is my heart."
It was this same heart that led the Edmond, Oklahoma artist to fall in love with teddy bears back in the early 1990s when she saw a TOBY Award winning bear in a gift shop and fell in love. "I then started looking in every store and gift shop for more little darlings," she says, "I couldn't find enough to satisfy me, so I started making my own bears."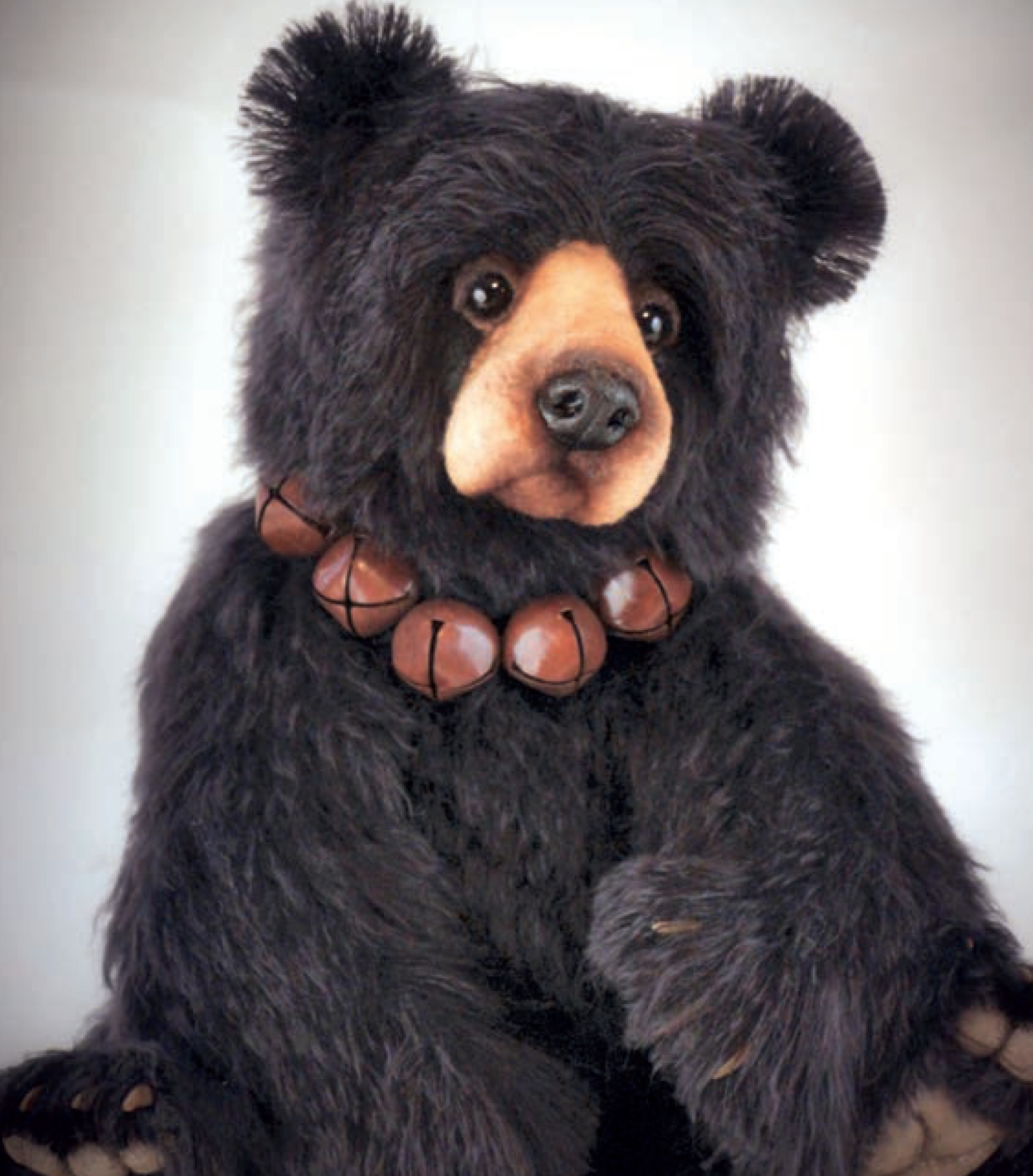 Now retired, Kat creates bears full time under the business name Kat's Original Bears. Her workshop takes the form of a converted bedroom with a photo corner, a sewing corner with work tables, and a place for her bears to sit and watch her work. Her favorite creation is a TOBY Award winner itself–a bear named Anoki, who won the award in 2015. Typically, Kat tries to get some of her household chores and yard work done before heading to her workroom and starting in on her teddy bear work each day. "Once I go in," she says, "it's hard to quit. Sometimes I find it is dark out and the dogs and husband are wanting to be fed!"
Her creations range from 12" to 40", all made with mohair, alpaca, or European faux fur. And each bear has a sweet face. "I love their ability to make a person feel good," she adds. All of her bears are inspired by nature, especially the colors, the diversity, and the many different creatures. "Shortly after I started creating bears, my husband had a serious accident and was in the hospital for months," Kat shares, "Creating my little bears was my lifeline to sanity; they gave me a safe place to be." "I hope that my bears can do that for others," she continues, "And bring many smiles to them every day." Kat is currently trying to design and create smaller bears in the 12-15" range. She's also looking into creating bears with little friends to love and creating large bears by special order.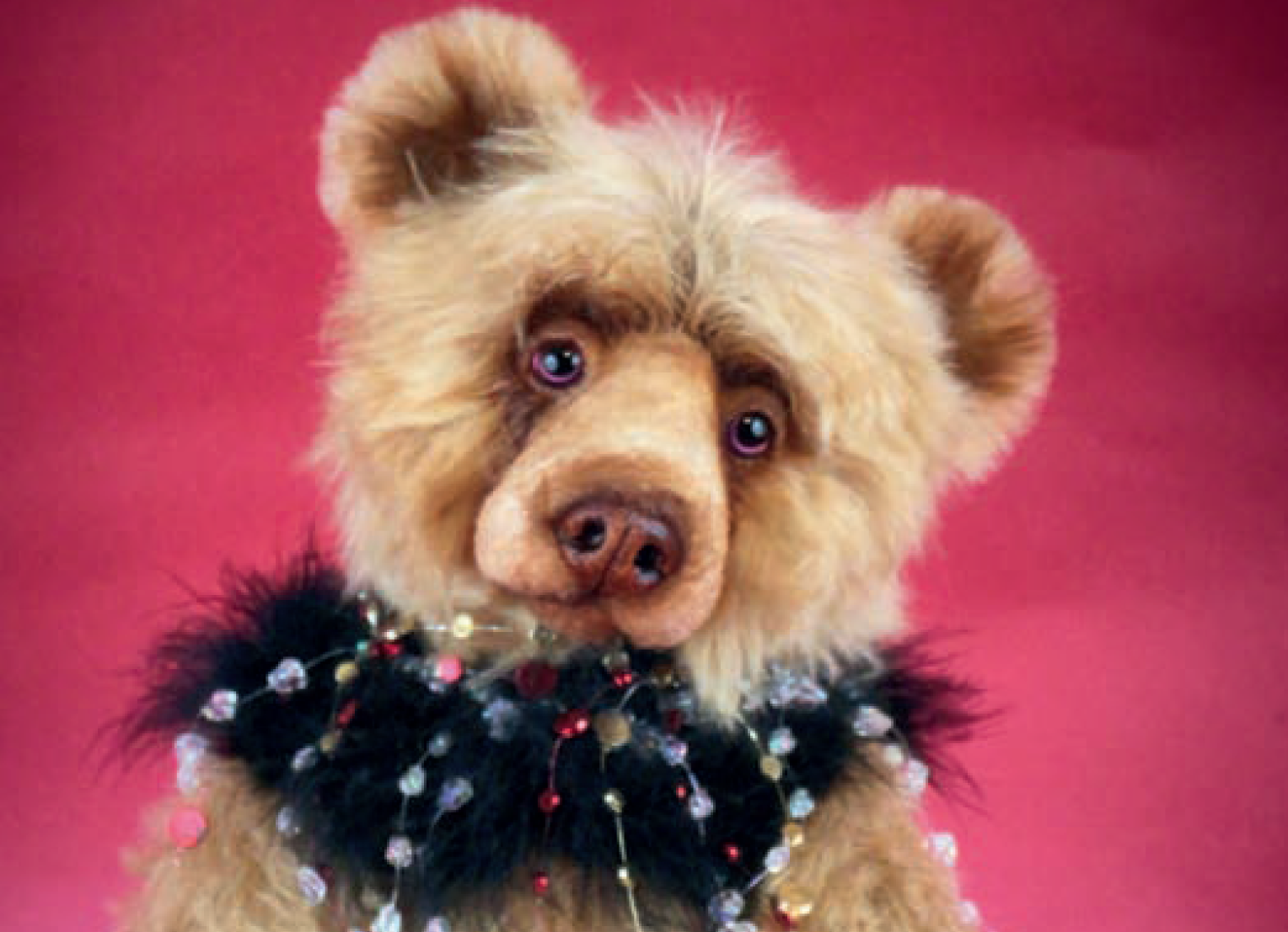 "All of my collectors are special," Kat notes, "Each has their own reason for collecting. When they get excited about adopting one of my bears, it truly warms my heart." When it comes to making bears, Kat's advice is simple: "Don't give up. Keep experimenting and trying new things. You never know what wonderful little face will look back at you!" With how much teddy bears have impacted Kat's heart, she hopes that the next generation will discover the hobby and become collectors too, she says, "I hope the next generation will discover the ability of these creations to lift the spirits and make the heart happy."