Artful creatures that capture the heart
The creations of Nadejda Glinskaya show a level of detail that comes from constantly improving her techniques to perfectly depict the character of each piece.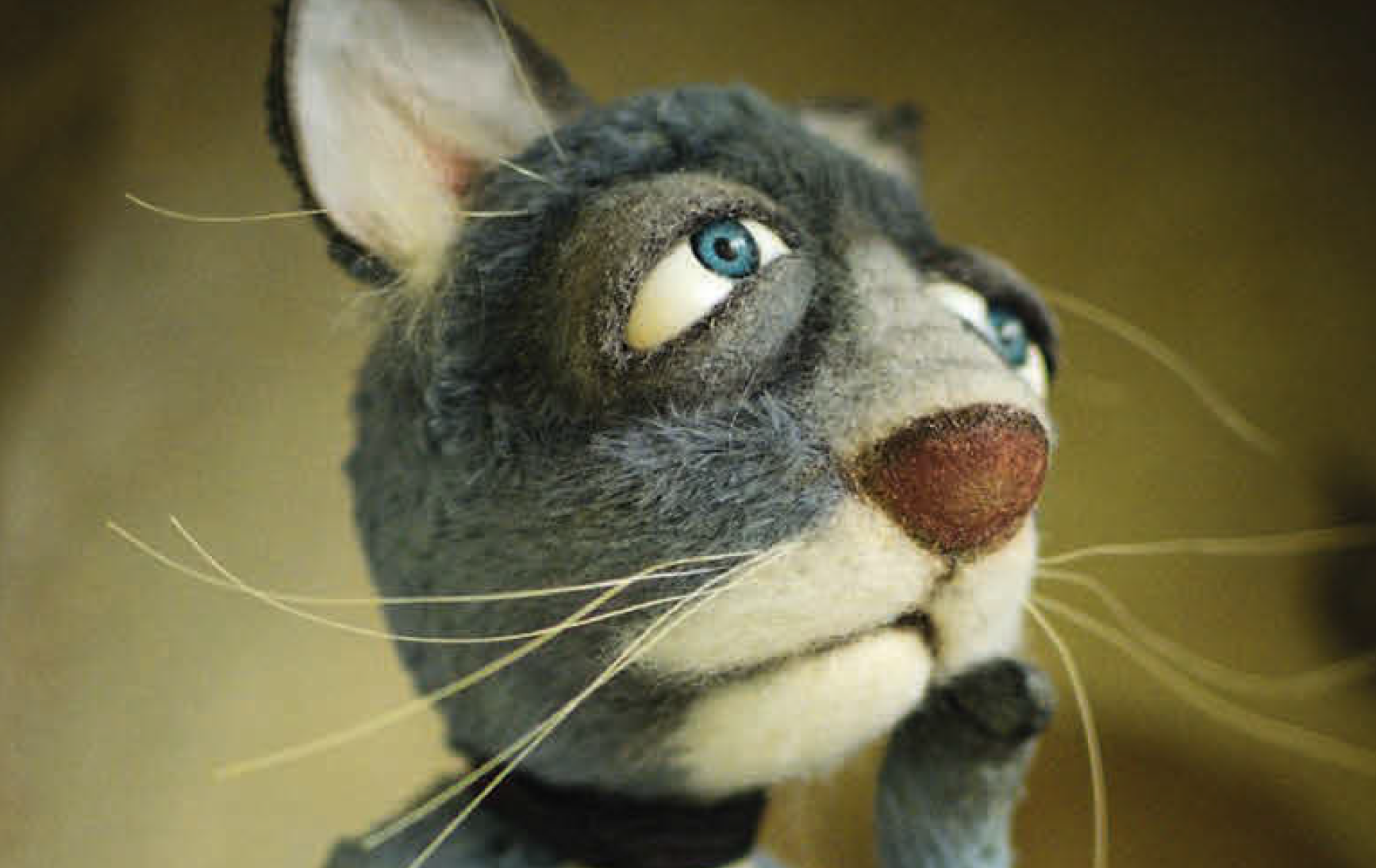 The creations of Nadejda Glinskaya show a level of detail that comes from constantly learning and improving her techniques to perfectly depict the character of each piece.
Whimsical, wacky, and winsome aptly describes the artful creations of Russian artist, Nadejda Glinskaya, who creates them under the logo of FibbiFox. The spectrum of her work comprises a varied array of animals, each emanating its own amusing essence. Her Picasso inspired "Pablo" reflects tongue-in cheek humor; her pot-bellied bears are droll and comical; the perky faces of her magical menagerie tickle the imagination and capture the heart.
Just a different angle of setting the ears, or tilting the glance of the eyes, tweaks the spirit of each character, and she is a master at crafting the charm that sets each apart from even another animal of the same species. Her work is never dull or repetitive because she manages to give each one that special twist or quirk to make it totally unique while still reflecting the hallmark of her style.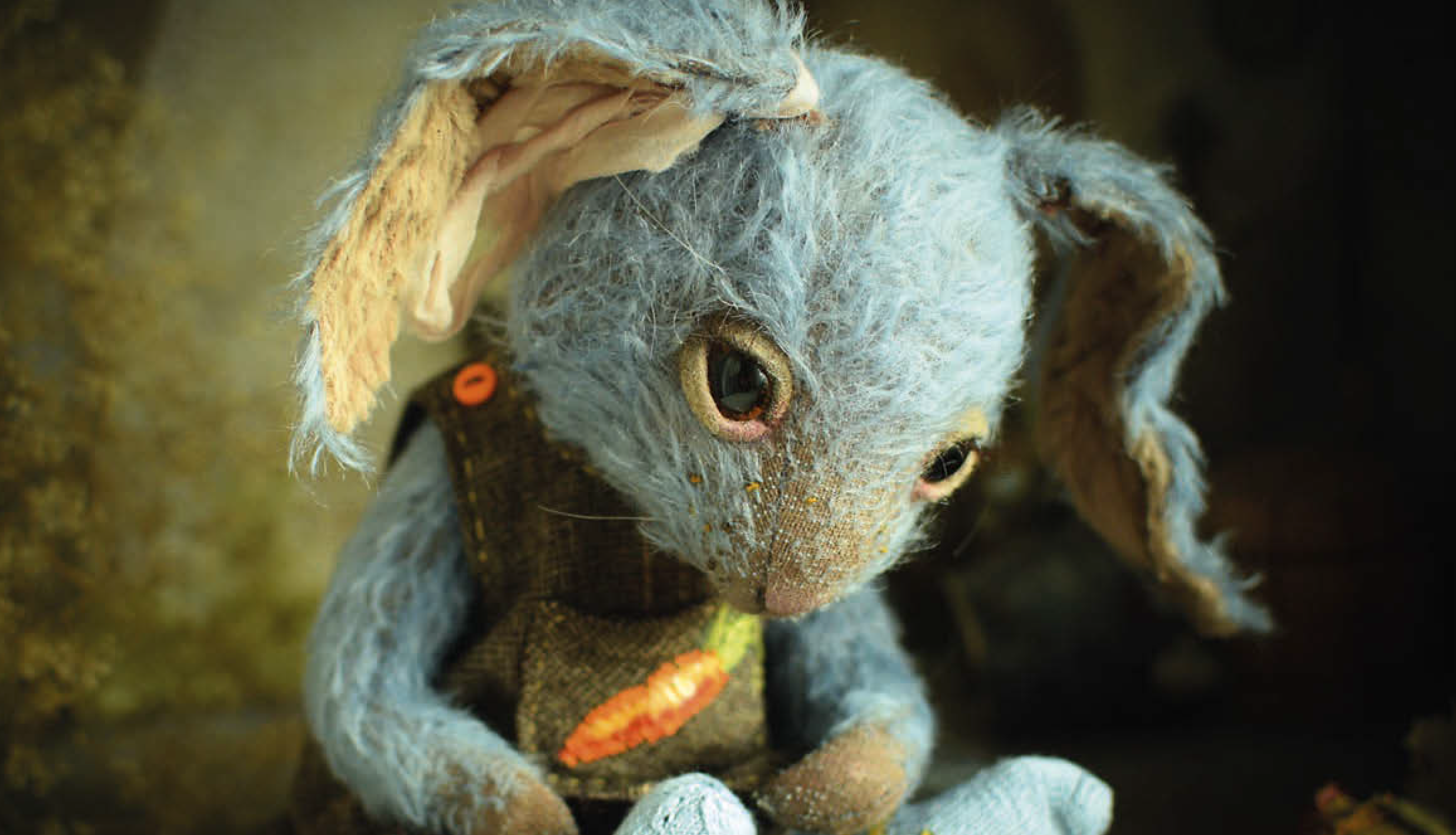 Nadejda claims to have come from a family who were not creative but more inclined toward technical pursuits, yet somehow she gravitated toward toy-making. "In my childhood there were factory-made, beautiful toys, but I always disliked the lack of detail in them," she said. "I could not understand why the bear did not open its mouth, or why clothes were sewn to the rabbit."
After sewing her fi rst soft toy at the age of six, she continued to enrich her world by creating many more of her own funny animals. She had little formal training in her craft, citing only participating in a children's class for sewing soft toys, but she eventually assimilated enough knowledge to carve her own niche in her toy-making. "I'm always learning something; looking for something new; taking master classes from other people; coming up with unique ideas. One can never stop fostering creativity," she explained.
Today, teddy-making is Nadejda's favorite hobby, and she has sewn hundreds of them, getting better and better at it as she went along, surpassing her early efforts as she evolved."It's a pity there are no photos of the very first ones to look at and smile," she laughed.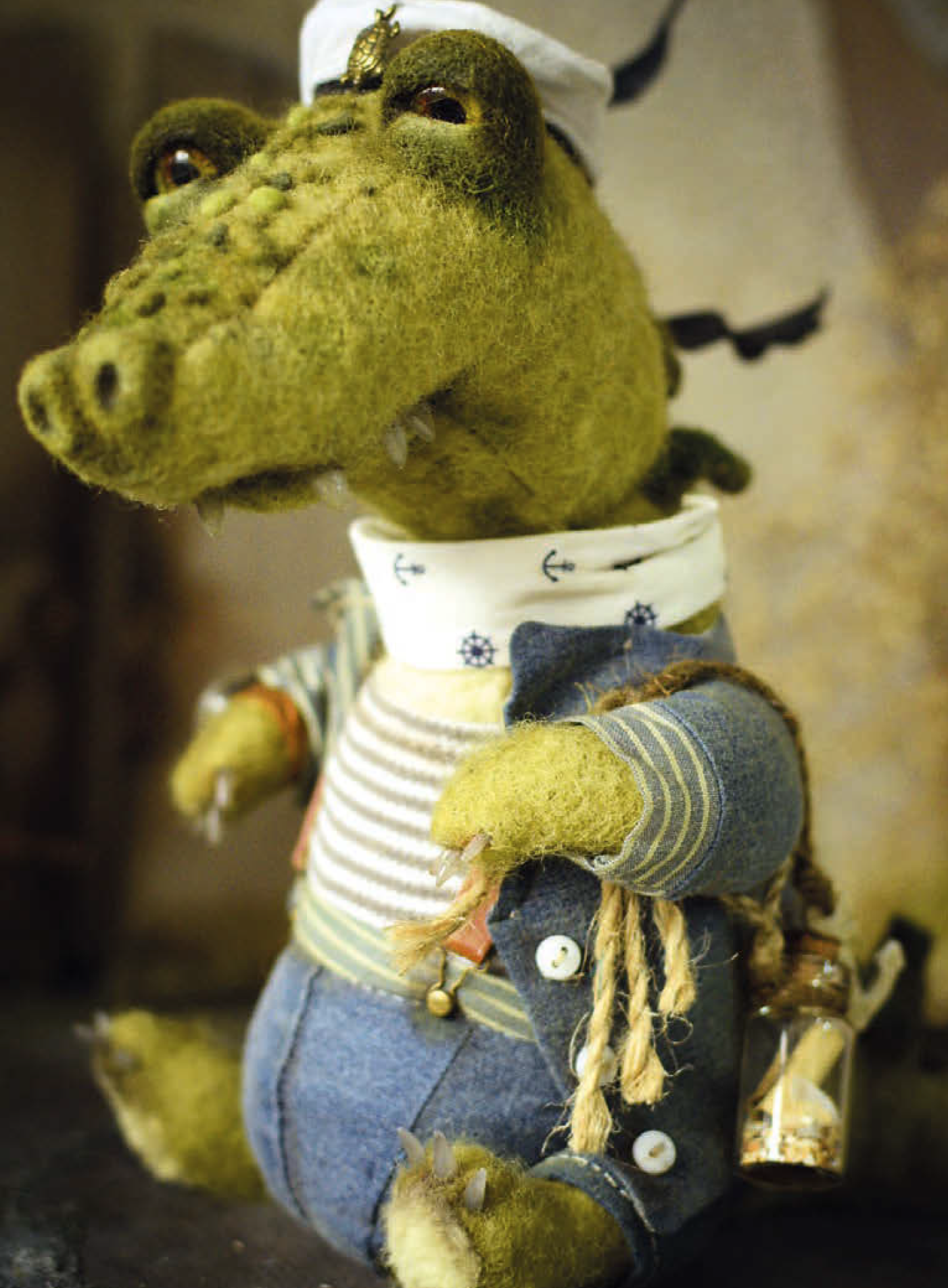 Previously a programmer by profession, three years ago she realized that at work she was thinking about which bears she could sew. "Always in the evenings, in my free time, I had tried to draw or sew something, but there was little extra time for that, so I decided to leave for another job that would make me happier." She expanded her focus to include her own artistry while also working as a designer in a small company that produces wooden toys. "It is very convenient to work in two directions, because you always can switch from one project to another if you are tired."
Her family life, with a husband and two children, is yet another dimension with its own challenging distractions of everyday household affairs to overcome, but her family's support enables her to indulge her creativity. They lovingly live with the workplace she describes as "creative chaos" caused by the clutter of things needed for her work.
In crafting her animals, Nadejda uses natural and very high-quality materials with the goal that each creation will please its owner for a long time.
"I work with materials such as viscose and mohair, but I also like felting and wool. I often combine techniques and materials, such as a head either completely or partially made of wool and a body sewn of another material. All my toys are movable, with joints secured with cotter pins, and the arms and legs reinforced with wire so that they hold any position.
"I weight the toys to give them a lectors are tired of monotonous bears and dolls, and I think they willingly would wish to acquire new concepts. If you change the look and develop new directions, then there likely will be demand."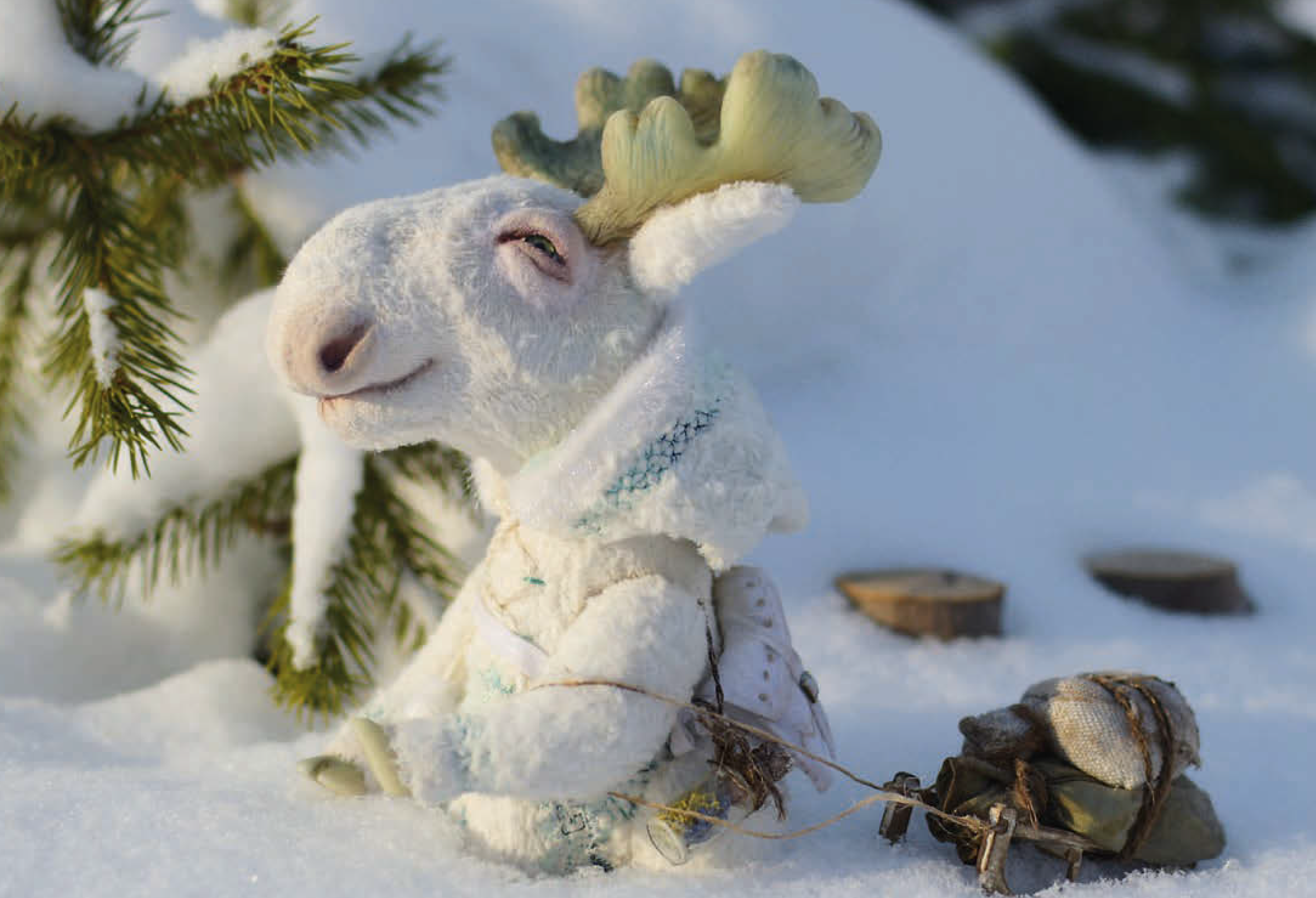 She further described her focus: "Development in my business is a slow and ongoing process. One has to learn a lot of things - modeling, sewing, knitting, working with leather, embroidery, photographing, and much more. Before, when I had made a toy that I thought had turned out so wonderfully, after a year passed I'd look at it again and wonder why I previously had liked it! Now, I give all my best efforts to my work, thinking that over time it should only get better and more ambitious. I just can't do it 'simple'. I'm constantly learning new techniques to make something pleasing not only to collectors, but also to my subscribers on social networks. The photos of my work give people pleasure."
Nadejda loves what she's doing now. "I'm very glad that I'm not the only adult who loves toys! I would encourage those people who want to do similar work to aim at something new rather than making copies of old works. Do not be afraid to try the new images that are born in your mind. Always try to overcome any fear and doubt about what you are doing."